Highlights:
The stirring of the assembly elections in West Bengal has intensified, this time the election is going to be special in many ways.
For the first time, AIMIM of Asaduddin Owaisi is going to show its power in West Bengal elections.
Mamta is afraid of Bihar election situation due to Owaisi's entry, accusations against Owaisi-BJP
Kolkata
Assembly elections in West Bengal have intensified. This time the election is going to be special in many ways. One, the BJP is ready to face the ruling Trinamool Congress this time with full force, while for the first time, AIMIM of Asaduddin Owaisi is going to show its power in Bengal. With the entry of Owaisi, Mamta Banerjee is also afraid of the recent Bihar election. He has alleged that BJP is distributing minority votes by giving money to AIMIM.
What did Mamta accuse BJP-Owaisi of?
First of all know what Mamata Banerjee said in her statement. In fact, while addressing the public meeting held in Jalpaiguri, Mamta targeted without name. Mamta said, 'He (BJP) has captured a party in Hyderabad (AIMIM) to divide the votes of the minorities. BJP gives them money and they work to distribute votes. This has also been seen in Bihar elections.
Read: Mamta accuses Owaisi of serious allegations, says minority votes are distributed by taking money from BJP
What is Mamta afraid of Owaisi's entry?
Mamta Banerjee is considered the first choice of minorities in Bengal. Mamta has been in power for ten years due to her support. But this time, with the AIMIM entering the Bengal elections, all the equations seem to be deteriorating. There is a discussion in the political corridors that Owaisi can make a dent in this special vote bank of Mamta and BJP is seeing its direct benefit.
Polarization increases Mamta's tension in Bengal
The Bihar election results have boosted Owaisi's confidence. His party may have won five seats, but the vote of the Grand Alliance was the most talked about. Earlier, for the first time in Maharashtra assembly elections, AIMIM won assembly seats outside Andhra Pradesh or Telangana. Hence Owaisi and his activists are excited and are now eyeing Bengal. On the other hand, with the strengthening of BJP in Bengal, polarization is also happening rapidly on religious grounds. In such a situation, Owaisi's entry is a big headache for Mamata Banerjee.
Read: Asaduddin Owaisi will come to blow election bugle in West Bengal, the party can contest these seats
Mamta turned down Owaisi's proposal
Owaisi had also proposed a pre-poll alliance to Mamata Banerjee to defeat the BJP, but Mamata rejected it outright. On the contrary, she is now attacking Owaisi as a BJP ally. Only time will tell how much Owaisi's party will have in Bengal, but there will be many challenges for AIMIM predicting the success of Bihar elections or more.
AIMIM can contest elections on these seats
In Bengal's electoral politics, the influence of minorities is more than Bihar and it is also considered to be Mamta's core voter. AIMIM, which is going to contest for the first time in West Bengal, will focus on important seats only. It is believed that Owaisi's AIMIM will field its candidates in Muslim-majority areas such as Murshidabad, Malda, Uttar Dinajpur and some other seats.
Read: Owaisi offered to contest elections with Mamta, said – I will help defeat BJP
Muslim equation in Bengal
According to the 2011 census, Muslim communities constituted 27.01 per cent of the total population of West Bengal. Now this figure has reached close to 30 percent. The states bordering Bangladesh are Muslim-majority. Murshidabad, Malda and Uttar Dinajpur have more Muslim population. Apart from this, they also have a significant impact in South and North 24 Parganas districts. Political analysts say the Muslim community plays an important role in 120 seats in the state with 294 assembly seats.
Muslim vote bank shifted from Left to Mamta
The Left once dominated the Muslim vote bank. Then slowly this vote bank began to shift towards Mamta and due to this vote bank, Mamta remained in power. While in power, the Mamata government has launched dozens of schemes to help the minorities. These include government assistance to madrasas, scholarships for students and financial assistance from clerics. For these reasons, other parties including BJP have been accusing Mamata of appeasement.
Owaisi has become a challenge for Mamta
In the recent past, resentment towards TMC has also increased among a section of minorities. In such a situation, the presence of Owaisi in the Bengal elections may give him a new option. This is the reason that these days Mamta Banerjee and her TMC have come under attack on Owaisi and his party.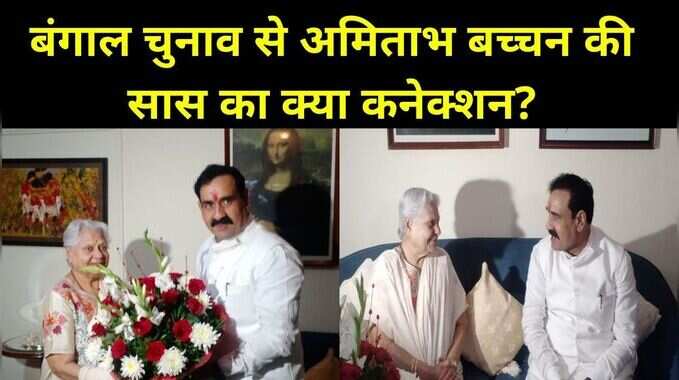 Narottam Mishra meets Amitabh Bachchan's mother-in-law, talks about Mamta Banerjee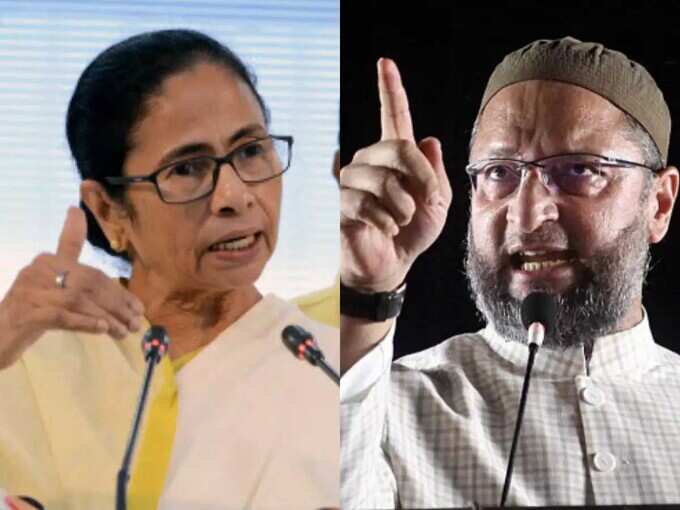 Mamta Banerjee Asaduddin Owaisi

navbharattimes.indiatimes.com