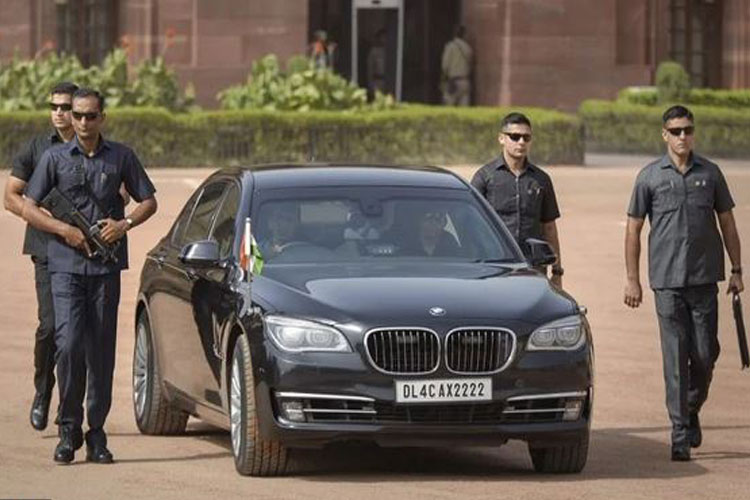 new Delhi: The security of the Union Home Ministry BJP MP and Bollywood actor Sunny Deol has been increased. The Union Home Ministry has given Y Deol security to Sunny Deol, which means that a team of central security forces will be present with them. Sunny Deol, who has got the security of Y category, will now have 11 soldiers with him, besides two PSOs will also be present. Sunny Deol is a BJP MP from Gurdaspur in Punjab. The security of Sunny Deol has been increased at a time when farmers in Punjab have been protesting against the agriculture bill in Delhi for the last three weeks. In this way, some people Sunny Deol Had also raised questions about the silence of Later, he issued a statement saying that his government always takes the decision in favor of the farmers, the government is ready to listen to the farmers and they are with the farmers.
Explain that in view of the security threats of leaders, officials or any person in India, they are provided security by the government. It is decided to give protection to X, Y or Z and Z plus category only in view of the dangers. There are 4 types of security category in India which consists of X, Y, Z and Z plus security category and Z plus category is the biggest security category. Crores of rupees are spent every year on the safety of these people. Most of the people getting this kind of protection are ministers of central government, chief ministers of states, Supreme court And there are High Court judges, famous politicians and some senior bureaucrats.
Let's know how many security personnel are in which category –
1. X Category Security- It consists of just 2 security personnel (not including commandos). It is a basic protection and also has a PSO (Personal Security Officer). More than 65 people of the country have got X category security.
2. Y Category Security- In this, VIP people of the country come who have got 11 security personnel under it. They also include 1 or 2 commandos and 2 PSOs.
3. Z Category Security- This level of security consists of 22 security personnel including 4 or 5 commanders of the National Security Guard (NSG). Additional security is provided by the Delhi Police or CRPF. Security also includes an escort car. Commandos are all equipped with machine guns and modern communication tools. Apart from this they are trained with martial ort. They also have experience of fighting without weapons.
4. Z + Category Security- It consists of 36 security personnel, of which the NSG also has 10 commandos. This security system is also called the second SPG category. These commandos are armed with sophisticated weapons. They have the latest gadgets and gadgets. NSG is responsible for the first round of security, followed by SPG officers at the second level. Also, ITBP and CRPF personnel are put under their protection.
SPG (Special Protection Group) – Apart from these 4 category security, SPG is a special security system under which the present and former Prime Ministers of the country and their close relatives are given this protection.



www.indiatv.in