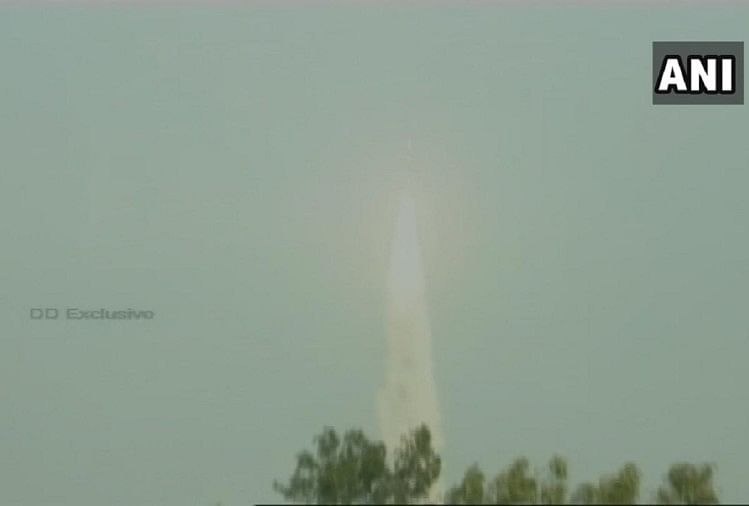 India News
Isros Pslv-c50 Rocket Launched From Satish Dhawan Space Center, Sriharikota – Succeed: Isro's satellite launch will help boost mobile and TV signals
On December 16, 2020 by admin
ISRO launches satellite.
– Photo: ANI
ISRO has launched the communication satellite CMS-01 with PSLV C50 rocket to improve the level of signals from mobile phones to TV. The second launch pad of Satish Dhawan Space Center located at Sriharikota, 120 km from Chennai on Thursday afternoon. Departed from.
ISRO's PSLV-C50 rocket launched from Satish Dhawan Space Centre, Sriharikota. (Photo source – DD) pic.twitter.com/l7mwsaZFwJ

– ANI (@ANI) December 17, 2020
Earth's most remote orbit will be installed
CMS-01 will be installed at the highest orbit of Earth, or, in other words, the most remote point of 42,164 km. When set up in this orbit, this satellite will move around the Earth at the same speed and will give the illusion of standing in a place in the sky when viewed from the earth.
25 hour countdown
ISRO stated in this regard that a 25-hour long countdown was launched after the satellite was installed in PSLV-C50 rocket. However, ISRO also said that the launch of the satellite will also depend on the weather patterns. This is the 52nd mission of this polar satellite launch vehicle.
77th Mission to be launched from Satish Dhawan Center
CMS-01 (formerly GSAT-12R) is the 42nd communication satellite of ISRO and this communication satellite will provide service in the extended C band of frequency spectrum, covering the mainland of India, Andaman Nicobar and Lakshadweep Islands.
This will be the 77th launch vehicle mission to be launched from the Satish Dhawan Center in Sriharikota. The CMS-01 satellite, which is traveling alone as a payload on the PSLV-C50 mission, will significantly improve telecommunications services.
Will increase the signal of communication
With its help, the picture quality of the TV channels will be improved and the government will get help in tele-education, tele-medicine further and disaster management. The satellite will replace GSAT-2 telecommunications satellite launched in 2011. CMS-01 will serve for the next seven years.
This will be the 22nd flight of PSLV in 'XL' configuration (powered by six strapon motors). This is just the second expedition after ISRO's first mission launched last month due to corona infection.
read ahead
25 hour countdown



www.amarujala.com