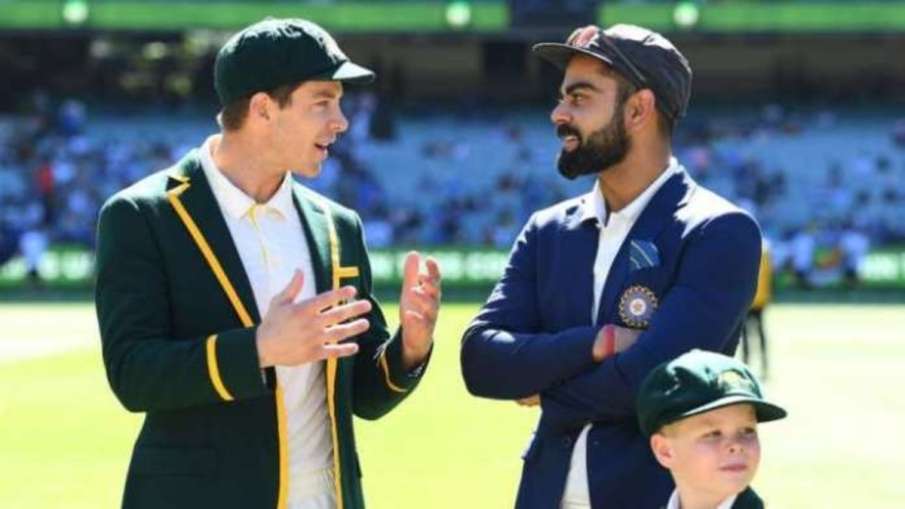 Adelaide Indian captain Virat Kohli and his 'fearless' team will try to challenge Australia's dominance in pink ball cricket in the first day-night Test that starts here on Thursday, while the hosts are ready to avenge the defeat of two years ago. , Although many of his players are struggling with injury problems. But the Australian team could be heavy on India in this match as they have not lost any of their 7 Day Night matches played in their home country, whereas they have played 4 matches in Adelaide.
Australian media businessman Carrie Packer gave a stunning caption in the 1970s promoting her 'World Series day-night test matches' on Channel Nine, "Big Boys Play at Night (Top Players Play at Night)". '
Also read – Windies team to visit Bangladesh in 2021 next year
Even in 2020, it cannot get a proper caption for the series in which Kohli's superb batting will be faced by Steve Smith's relentless run-scoring run, with Cheteshwar challenging Pujara's insistence on staying at the crease. And all this will happen in the Adelaide over match played in the floodlights. Also, the fast bowlers of both teams would like to create doubt in the minds of batsmen at the time of twilight with pink ball.
The 'Josh Hazlewood vs Mohammed Shami' match will also be exciting, while Jaspreet Bumrah would like to respond to his yorker from Pat Cummins' bouncer. While the experienced fast bowler like Ishant Sharma is not included in the Indian team, the Australian line-up will miss their star David Warner, which makes both teams look strong on par. However, the Australian team has more experience playing day-night test and it will definitely benefit from home conditions.
Also read – Virat Kohli will not change his strategy in first test because of Steve Smith
Day-night Test matches have their own specialties in which the batsmen are expected to dominate in the first season while the bowlers speak when the sun is hiding as the speed of pink Kookaburra increases. At the same time, the Indian team never had so many options for different places. But Indian captain Kohli made it clear that Shubman Gill and Lokesh Rahul will have to wait for their chances as the team management has decided to stay with the out-of-form Prithvi Shaw for the opener's position.
Kohli said on the eve of the match, "Shubman has not got a chance at this stage in Test cricket yet, so whenever he gets a chance it will be great to see how he performs because he is very confident." He is a young player.
He said, "Prithvi has shown performance at the Test level but he will play in Australia for the first time." That's why I think it will be exciting to see his progress too. "
Also read – VVS Laxman reveals this big lack of captaincy of Virat Kohli, gave this suggestion
Can Rahul be included in the team during the series? So he said, "KL is definitely a great player and so he was included in the Test team and we have to see what combination is right for the best balance of the team."
The captain's statement made it clear that Hanuma Vihari is currently preferred due to his improvisation off-break. Wriddhiman Saha was preferred over explosive Rishabh Pant in place of wicketkeeper. Saha played a half-century in a first-class match with a red ball under difficult conditions, compared to Pant's 73-ball knock of 100 against the second-placed Australian A Invasion during the series preparations.
Simultaneously Umesh Yadav regained his place as the third fast bowler due to his good performance in the practice match. On Tuesday, India's top batsmen were having trouble with T Natarajan's inside balls from Pink Kookaburra on Adelaide's net. If Natarajan's speed of 130 kmph can cause him so much trouble, how dangerous can Stark, the world's highest wicket-taker, be in the pink ball test.
Also read – New Zealand captain Ken Williamson becomes father, little angel came home
Sometimes it is easier to choose from fewer options and Kohli will expect him to choose the right ones so that Ajinkya Rahane can help India repeat the same after their break.
The teams are as follows: The Indian playing XI for the first Test match is as follows: Virat Kohli (captain), Mayank Agarwal, Prithvi Sauv, Cheteshwar Pujara, Ajinkya Rahane (vice captain), Hanuma Vihari, Riddhiman Saha (wicketkeeper), Umesh Yadav , Jaspreet Bumrah, Mohammed Shami and Ravichandran Ashwin.
Australia: Tim Paine (captain and wicketkeeper), Joe Burns, Pat Cummins, Cameron Green, Marcus Harris, Josh Hazlewood, Travis Head, Moises Henriques, Marnus Labuschen, Nathan Lyon, Michael Naser, James Pattinson, Steve Smith, Mitchell Starc, Mitchell Svepson, Matthew Wade. The match will start at 9.30 am Indian time.



www.indiatv.in