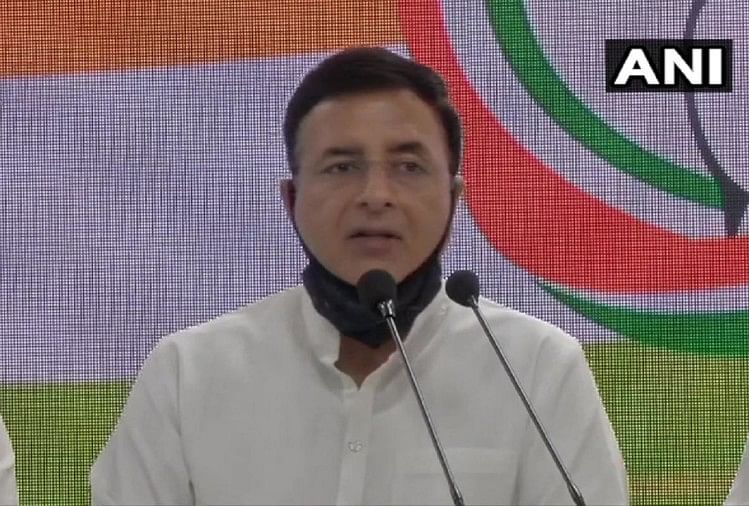 India News
Congress Poses Several Question Over Prime Minister Care Fund Here You Know – Congress again targeted Prime Minister Modi, these 10 questions asked about PM Cares Fund
On December 16, 2020 by admin
News Desk, Amar Ujala, New Delhi
Updated Wed, 16 Dec 2020 10:00 AM IST
The Congress has once stained many questions on Prime Minister Narendra Modi regarding the PM Cares Fund. On Wednesday, Congress leader Randeep Surjewala also questioned Prime Minister Modi about the receipts for donations from the Indian embassy. Randeep Surjewala has shared the list of questions with his Twitter handle.
Randeep Surjewala on Twitter described it as a tricky case of foreign donations and posed some questions to the Prime Minister. Randeep Surjewala said that foreign donations have come to the PM Cares Fund from China, Pakistan and Qatar and I ask Prime Minister Modi some questions on this. Randeep Surjewala has presented a total of ten questions to Prime Minister Modi.
6/6
The intriguing case of foreign donations, including from China, Pak & Qatar to #PMCaresFund !

Questions to PM-:
9. Why is the Fund then not a 'Public Authority'?

10. Why is Fund not audited by CAG or GOI & report made public as substantial foreign donations were received? https://t.co/CvssBLkQLr

– Randeep Singh Surjewala (@rssurjewala) December 16, 2020
Here are 10 questions raised by the Congress from Prime Minister Narendra Modi regarding PM Cares Fund …
Why did Indian embassies seek publicity and donations for the PM Cares Fund?
Why was the fund advertised on restricted Chinese apps?
How much money came from Pakistan and who gave it?
Which two companies from Qatar have donated to the PM Cares Fund and how many crores have been received?
How many thousands of crores of rupees came from PM countries in PM Cares fund?
Was there a connection with the NISSEI ASB between donating and starting their factory again?
Why did 27 Indian embassies promote it through a closed channel instead of a public forum, whereas RTI does not have public authority?
Why is the fund excluded from the government's review of FCRA?
Why is the PM Cares Fund not a public authority?
Why can't the fund be audited by the CAG and the Government of India and why not report on foreign donations made public?



www.amarujala.com