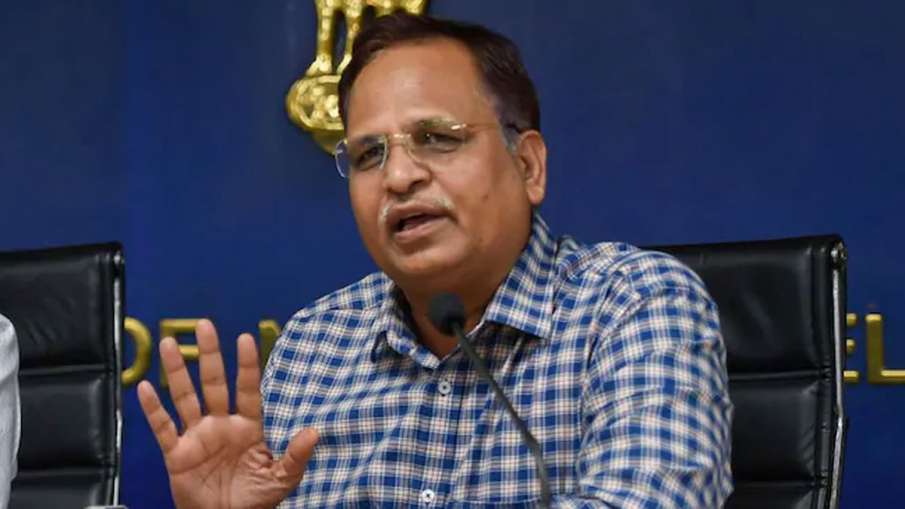 new Delhi: Even though there is a decrease in Corona virus cases in Delhi, the Kejriwal government believes that its third wave in the city is not yet over. According to government experts, the peak of the third wave has now passed, yet it will still have to strictly follow the Corona rules. Health Minister Satyendra Jain said, "New cases of coronavirus infection in Delhi are continuously decreasing and the graph of data of patients is also going down very fast. The Kovid-19 infection figures are proving that the corona in Delhi is now dying.
1617 new cases arrived in Delhi on Tuesday
Let us know that 1,617 new corona cases were reported in Delhi on Tuesday and the positivity rate was reduced to less than 2 percent. This is the lowest figure of all time. The Health Minister claimed that this is the first time since May that the positivity rate is less than 2 percent. On Tuesday, Delhi had a positive rate of 1.90 percent. Minister Satyendra Jain, while appealing to the people of Delhi, said that even though the crisis of Corona has subsided, it is not yet over completely and we have to continue this fight.
Jain said, Delhiites should follow the rules
Satyendra Jain told Delhiites that you follow all the rules and must apply mask. He said that the campaign launched by the Delhi government to make people aware of masks, today Delhi is getting the benefit of the same and we have been successful in curbing the corona. On the number of ICU beds, the Health Minister said that 50 percent beds are empty in almost all hospitals and up to 80-90 percent beds in some large and private hospitals. He said that there is no problem of ICU beds in hospitals in Delhi.
'Currently the positivity rate is at 2 percent'
On the question of increasing test and delayed report in Delhi, the Health Minister said that WHO said that the positivity rate should be less than 8 percent and 5 percent, then it is a good thing. WHO states that if the positivity rate in a state is 5 percent, it means that the infection is being tested in sufficient quantities. The minister further said that at present the positivity rate in Delhi is 2 percent. He said that this rate is less than 3 percent for the last 5 days and it is less than 5 percent for the last 15 days.
Health Minister also spoke on the issue of farmers
On the third wave of corona in Delhi, the minister said that it is not possible to say that the third wave of corona in Delhi is completely over now, because new cases are still coming up, but it is true that Delhi government has done corona This wave has been overcome. On the BJP's mahapanchayat regarding the Kisan Bill, Satyendra Jain said that if the panchayat is to be done, then it should be done on the Singhu border and the Tiki border. The minister said that the central government should go and talk where the farmers are holding dharna. (IANS)



www.indiatv.in