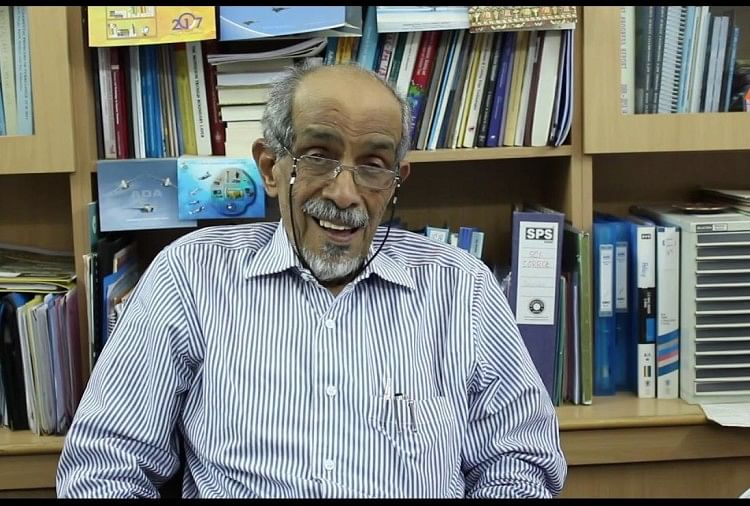 India News
Aerospace scientist Roddam Narasimha played an important role in Pslv – Smriti Remnant: Prof in PSLV. Roddam Narasimha played an important role, got chance to work with scientist Satish Dhawan too
On December 16, 2020 by admin
News Desk, Amar Ujala, New Delhi
Updated Wed, 16 Dec 2020 06:20 AM IST
Prof. Narsimha
– Photo: social media
abstract
Doctorate completed under the supervision of American Fluid Dynamic Lipman.
Looking at the single seater aircraft, the target was fixed in one stroke.
Detailed
The country's famous scientist Prof. Rottam Narasimha was not just an aerospace scientist. He was also a fluid dynamist expert who also understood the mathematics of oil and gas flow in the atmosphere. Along with the flow of oil and gas in the air, they were also aware of what is the speed of oil flow through the pipeline in the aircraft.
Pro. Narasimha taught aerospace engineering at the Indian Institute of Science Bangalore from 1962 to 1999. Was director of National Aerospace Laboratories from 1984 to 1993. After this, from 2000 to 2014, he was also the chairman of the Engineering Mechanics Unit of Jawaharlal Nehru Center for Advanced Scientific Research in Bangalore. In 2013, he was awarded the Padma Vibhushan, the second highest civilian honor.

Pro. Rottam continued to move forward in life to achieve his goal. In the year 1961, he joined the California Institute of Technology for his doctoral studies. Here he gave American Fluid Dynamicist Prof. Hans Wolfgang did his work under the supervision of Lipman. With this, understood the specifics of the flow of oil and gas in different conditions and worked for the country.
Target set in one stroke
He studied mechanical engineering from Vishveshvarya College of Engineering, Bangalore. During this time he got a chance to visit the Tata Institute, now known as the Indian Institute of Science. There he saw a single-seater aircraft spitfire in the aeronautical department and at the same time set his target.
Railway job pressure after graduation
When he completed his graduation in the year 1953, the family wanted him to get a job in Railways. They made everything unheard. To achieve his goal, he enrolled in the Indian Institute of Science and completed his master's degree in engineering in 1955. He was taught by scientist Satish Dhawan. Later also worked with him.
Book written with kalam
Pro. Narasimha along with former President and Scientist Dr. APJ Abdul Kalam also wrote a book titled 'Developments in Fluid Mechanics and Space Technology'. Bharat Ratna-awarded scientist was a good friend of Dr. CN Rao. He had learned a lot by working with the country's famous rocket scientist Satish Dhawan.
The name of the village is linked to his name
Pro. Narasimha was born on 20 July 1933 in Roddam village in Anantapur district of Andhra Pradesh. His father RL Narasimha was Professor of Physics at Central College, Bangalore. Apart from this, Kannada was a science writer in language and his interest was in physics and astronomy, but he wanted to do something different from his father.

www.amarujala.com