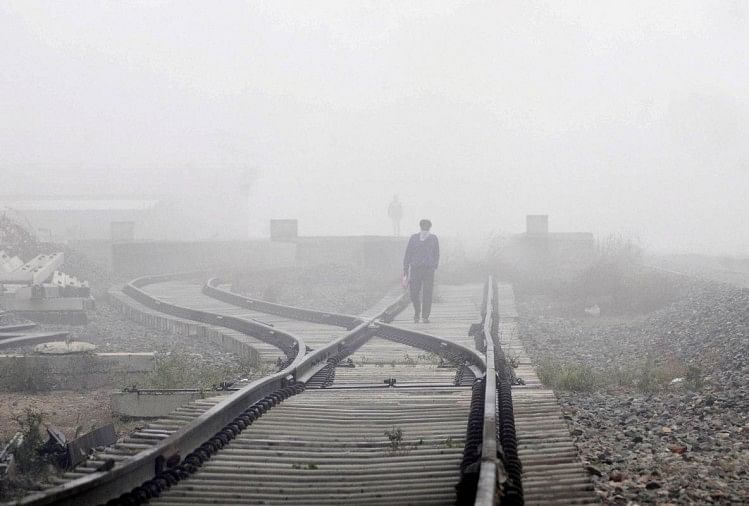 India News
Weather Report: Cold Tightens in North India and Dense Fog Engulfs Many States – Weather condition: many states wrapped in cold, dense fog wrap in North India
On December 15, 2020 by admin
News Desk, Amar Ujala, New Delhi
Updated Tue, 15 Dec 2020 10:43 PM IST
North India saw a rise in cold on Tuesday and dense fog enveloped many states. The minimum temperature of this cold was recorded in the national capital, whereas the night temperature in Kashmir went below zero. Dense fog persisted in Rajasthan, Uttar Pradesh, Uttarakhand, Madhya Pradesh, Bihar, West Bengal, Assam, Meghalaya, Tripura, Chhattisgarh, Maharashtra, Karnataka and Himachal Pradesh.
Light rains also occurred in some areas of Uttar Pradesh, while temperatures in Haryana and Punjab remained below normal. Temperatures in Keylong and Kalpa remained below zero in the last 24 hours in Himachal Pradesh despite dry weather. The minimum temperature in New Delhi reached 4.1 degrees Celsius, the lowest in Delhi this season. At the same time, the maximum temperature was 18.5 degree Celsius.

Met officials said that night temperature in the Kashmir Valley went below zero. Gulmarg recorded a low of minus 10.2 degrees Celsius, six degrees below normal for this season. Temperatures at all the weather stations in the valley were recorded below zero. Officials said that the temperature was slightly below normal for this part of the season at all places.
Churu was the coldest in Rajasthan. The minimum temperature here was 5.3 degrees Celsius. At the same time, Pilani was in the second place, where the night temperature was 5.3 degrees Celsius. Bikaner recorded a minimum temperature of 5.6 degree Celsius, Ganganagar minimum temperature 6.4, Phalodi minimum temperature 6.6, Sikar 7 degree Celsius, Jaisalmer 7.4 and Alwar 8 degree Celsius.
Keylong, the administrative center of the tribal district Lahaul-Spiti in Himachal Pradesh, was the coldest place in the state. The temperature here was recorded at minus 6.4 degrees Celsius. Kalpa in Kinnaur district recorded a temperature of 1.7 degree Celsius. Manali recorded a minimum temperature of 0.2 degree Celsius, Dalhousie 1.4, Kufri 2.8 and Shimla 3.6 degree Celsius.

www.amarujala.com