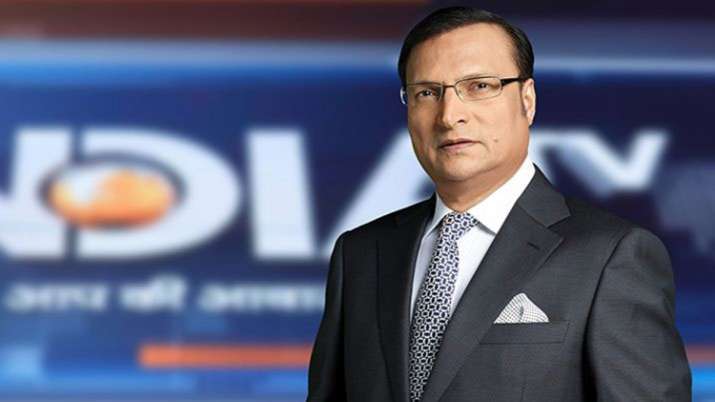 India News
Rajat Sharma Blog: Farmers' agitation: Leftists agenda is to denigrate Modi | Farmer Movement – Left's agenda to discredit Modi
On December 15, 2020 by admin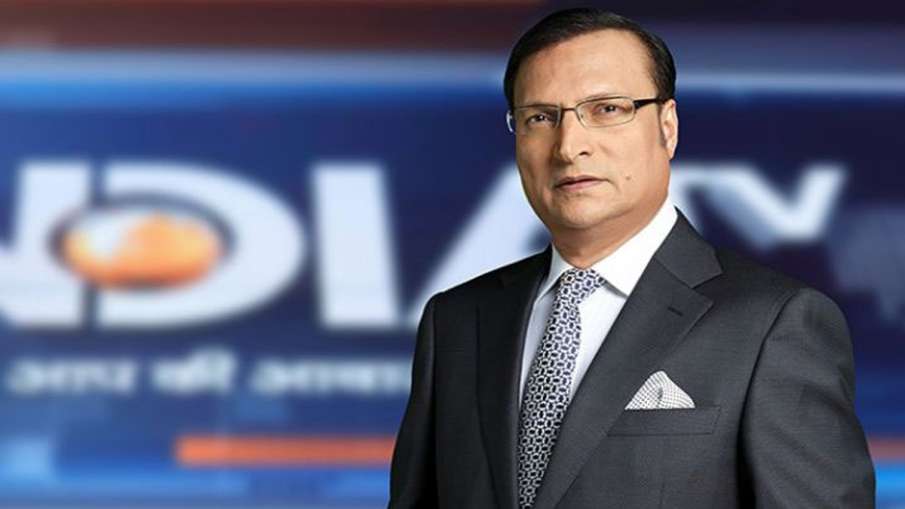 In our prime time show 'Aaj Ki Baat' on Monday night, we showed you a view of the farmers' sit-in at Shahjahanpur on the Rajasthan-Haryana border. Here, under the banner of All India Kisan Sabha, the CPI-affiliated farmers' organization, women raised objectionable slogans like 'Modi, die Ja Tu'.
It seems that the Left parties are working hard to convert the farmers' movement into a confrontation with Modi. CPI, CPI (M), CPI (ML) and Naxal supporters, all together, are pursuing their agenda under the guise of farmers. On Monday, the agitating farmers kept a day's fast. They are peacefully leading their movement, but when such slogans were investigated, it was found that such language was not supported by the farmers. Banners of All India Kisan Sabha were put on the stage where the women were performing. The All India Kisan Sabha is associated with the Left and is an organization of the CPI. The elements who are loyal to the Left want to create an atmosphere of hate and violence.
India TV correspondent Pawan Nara reached the dharna where objectionable slogans were raised. The sit-in demonstration was going on and when asked the question was told that the video was correct. Those present there admitted that sloganeering slogans were raised against Modi, but then he justified. He said – what is wrong with it? Here some women were found chanting slogans of 'Modi, die Ja Tu'. It turned out that these women are not farmers nor do they have any meaning with farmers. The women whose sloganeering videos are being circulated on social media as farmers, are in fact left activists who have entered among farmers with the intention of maligning the movement in the guise of farmers. These slogans had nothing to do with the farmers. Here the same slogans were chanted by people of 'piecemeal' gangs in JNU, Shaheen Bagh, Aligarh University and Jamia Millia. It was told that the women who were seen in slogans were a group of Asha workers. Such groups associated with the Left parties come and go daily. People change, but the atmosphere does not change.
It is clear now that there are no farmers raising such bloody slogans. Farmers are sitting on dharna in a peaceful manner to get their demands agreed. The peasants have spoken decently. It is winter, it has rained, but the farmers have not given up. There is a lot of provocation, but the farmer brothers have not done anything that is beyond the scope of decency. But sometimes 'piecemeal' gangs and sometimes those running anti Modi front want to convert this agitation of farmers into confrontation. These are the same people who once talked about shutting down Delhi's water and milk and vegetables, but the farmers rejected it. These are the same people who do not want any solution to this movement. I have shown you evidence of this. The Left supporters are not alone in this conspiracy, but a big anti-India group is active. Attempts to spread hatred were not just in the country, there were many such reports from London to New York where people took to the streets at the behest of Pakistan and raised anti-Modi slogans. This period went on for several days in Canada.
A few days ago, those supporting Khalistan in Canada raised similar objectionable slogans against Modi. These Khalistan supporters got wind from Canadian Prime Minister Justin Trudeau. Trudeau sat there, pouring ghee into the fire of the peasant movement going on the borders of Delhi. He took a position that does not suit any head of state. He has no right to interfere in the internal affairs of India. On Monday, 22 former diplomats in the country wrote open letters criticizing Justin Trudeau and said Justin Trudeau's statement was an attempt to promote pro-Khalistan forces and interfere in India's internal affairs. These people have given strict warnings to not allow the use of Canadian soil for anti-India propaganda.
Justin Trudeau should worry about his country and his farmers. He tried to provoke the farmers of India. Criticized the Government of India. They did not see that farmers here have been sitting on dharna for 19 days and are shouting slogans against the government. The farmers here have complete freedom, the government is constantly talking to them. But how does Justin Trudeau treat the farmers of his country? A few days ago farmers in Alberto province in Canada spoke of agitation against the government and some farmers took to the road. Two-four tractors were parked on the side of the road and criticized Justin Trudeau. After this, Trudeau sent the police and arrested the farmers. Farmers were tortured. Trudeau oppresses the farmers who are performing in their country and tells the farmers here and protest. The reason for this is political. Actually elections are going to be held in Canada. It is known by all that the pro-Khalistan Jamaat Trudeau has a strong 'vote bank' in Canada. The Tudo allow them to speak, protest and run their propaganda against India by staying in Canada and in turn help the Khalistani organization Justin Trudeau's Liberal Party in every way.
Here today is the 20th day of the farmers' movement in Delhi and the farmers are sitting on a dharna on the borders of Delhi. There is no sanitation at the strike site. Cleanliness condition is poor. The farmers have brought their ration and are preparing food themselves, the langar is going on. But there is neither a complete toilet at the border, nor water, nor sanitation. There is a lot of dirt and diseases are in danger of spreading. Many farmer brothers are ill, but the care they provide is inadequate. The reports and photos that our correspondent Bhaskar Mishra sent from Tikri Border, Singhu Border and Ghazipur Border are really disturbing. There was a lack of toilets in these three places, there were negligible governmental arrangements for cleanliness. Garbage was lying at various places, water was accumulated which is causing mosquitoes and increased the risk of dengue.
It is a matter of concern that a large number of elderly, women and children are in the farmers' movement. In the winter season, during the crisis of corona, the elderly and children need to take special precaution. Therefore, I feel that even though the farmers may call their youth supporters in large numbers and continue their protest, but at least send back the elderly and the children. Because the elderly and children are more at risk. On the other hand, I would like to tell the government of Delhi and Haryana that they should not just spend their tongues. Do not do drama to be a servant. What will happen to twenty five mobile toilets among fifty thousand farmers? Why is there no cleaning arrangement? Temporary bathrooms and toilets can also be built. The deployment of doctors can also be increased. I think whether Arvind Kejriwal or Manohar Lal Khattar, both the governments should see and overcome the problems of the peasant brothers.
The other aspect of this is that the farmers who have not come to Delhi are also in trouble because their crop is not being sold due to the farmers' movement. The animals are eating cabbage, pea beet crop. Those farmers who are small, two or four bighas and sell vegetables daily in the market and run a house have come to the fore to die of hunger. Since vegetable from Punjab and Haryana comes to the mandi of Delhi and due to farmer agitation in Delhi, vegetable supply is closed, therefore farmers' vegetables are not being sold in the mandis of Punjab and Haryana. Farmers are forced to throw away their crops. Therefore, the farmers who are sitting on dharna should think about these peasant brothers. At least Delhi should give way to vegetable supply. Not only farmers, traders and laborers are also disturbed by these movements. These people support the farmers, but due to the farmers' movement, there is a crisis on the livelihood of these people.
Farmers' organizations should accept the proposal given by the Minister of Agriculture to discuss the three agricultural laws, so that a solution can be found out. It should be hoped that the leaders of the farmers associations will listen to the government and keep their voice with the government. Already a lot of time has passed and thus stopping the traffic is causing huge losses to the economy. (Rajat Sharma)
Watch: Aaj Ki Baat, complete episode with Rajat Sharma 'December 14, 2020



www.indiatv.in