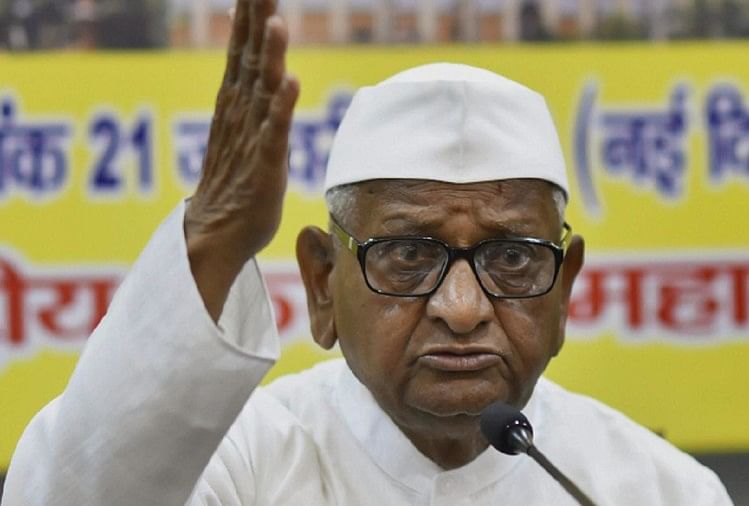 India News
Social Activist Anna Hazare Written to Union Agriculture Minister, Will Launch Hunger Strike Against Central Government Over Farmers Issues – Anna Hazare warns, says – If farmers' issues are not resolved then they will go on hunger strike
On December 14, 2020 by admin
Social activist Anna Hazare on Monday warned Union Agriculture Minister Narendra Singh Tomar to launch a 'fast' against the central government that had failed to meet various demands, including implementing the recommendations of the MS Swaminathan Commission.
Hazare's other demands include providing autonomy to the Commission for Agricultural Costs and Prices (CACP). Hazare, who raised his voice against corruption, sat on a fast in his village Ralegan Siddhi in Ahmednagar, Maharashtra in February 2019.

The then Union Agriculture Minister Radha Mohan Singh had given a written assurance to Hazare that the Central Government would constitute a high-powered committee to discuss the Swaminathan Commission's recommendations and other agricultural demands, after which he ended his fast. Hazare's letter to Tomar has been shared with reporters. It has also attached the letter of Radha Mohan Singh, in which it was assured that the High Level Committee will prepare its report and submit it by 30 December 2019.
Hazare said in a letter to Tomar, "The Center had assured that appropriate steps would be taken based on the committee's report on the demands. Because nothing has happened till the due date, so I am considering to resume the fast which ended on February 5, 2019.
80-year-old Hazare said that soon the Central Government will be informed about the date and place of the fast. Hazare fasted during the Bharat Bandh of peasant organizations on December 8 to demand the repeal of three agricultural laws brought by the central government.
He also warned the government of providing autonomy to the CACP and agitation if it failed to implement the Swaminathan Commission recommendations.

www.amarujala.com