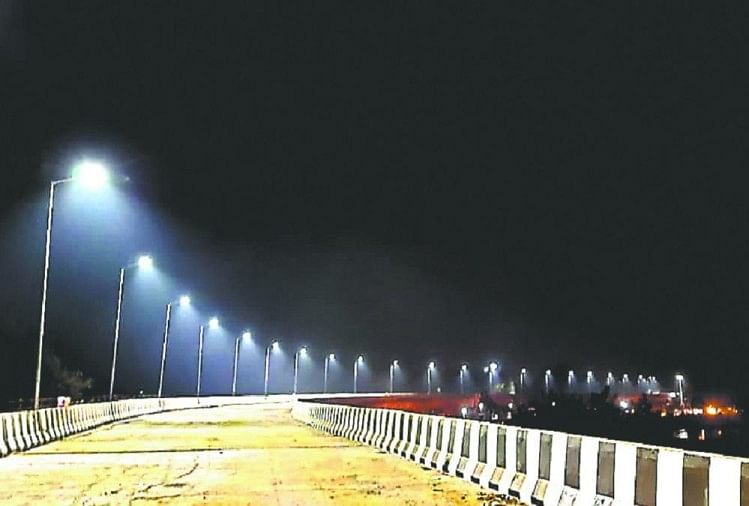 India News
Kumbh Mela 2021: Flyover and Roads Ready for Vehicle Movement – Exclusive: Roads of Haridwar ready to be filled before the Mahakumbh
On December 14, 2020 by admin
Jitendra Joshi, Amar Ujala, Haridwar
Updated Tue, 15 Dec 2020 02:40 AM IST
abstract
Dehradun-Haridwar highway will be ready by 31 December
Seven bridges inside the city will also be ready by the end of December
Detailed
On the pretext of Mahakumbh, Haridwar is going to get rid of the problem of chronic jam. Haridwar-Dehradun highway will be opened from Shankaracharya Chowk to RTO Chowk till 31 December. At the same time, seven bridges being built inside the city will also be ready by the end of December.
Finally, after a decade, vehicles will be able to fill the dera on the Dehradun-Haridwar highway. The highway widening, flyover and bridge construction are going to be completed. Project Director of National Highways Authority of India, Pradeep Gusaini said that the highway construction work is going on very fast in view of Mahakumbh.

The project's largest 125-meter dam scap bridge has been opened to traffic after completion. It is informed that the construction of Bhimgoda bridge was also completed during the Ganga closure. However, vehicles will be able to travel from Bhimgowda Bridge and New Supply Bridge, Shankaracharya Bridge from December 20. At the same time, the bridge and flyover under construction at Chandi Chowk will be opened by the end of December. He informed that all the construction works will be completed by 31 December. In such a situation, Haridwar and especially Harki Paidi area will get rid of the jam. On the other hand, the work of six bridges being constructed by the Public Works Department is also nearing completion.
The work of the five bridges was completed in one year
Executive Engineer Deepak Kumar of Lonivi Provincial Division Haridwar said that the work of Vishwa Kalyan Ashram in Kankhal, Bairagi, Matrasadan from Dakshadweep, Bastiram Pathshala-Bairagi Camp and Dhanori Bridge is the last phase. Reported that despite the closure of the work during the lockdown, the work of the five bridges has been completed in one year. BHEL Middle Road Bridge and Dry River Bridge will also be ready by December. BHEL Madhya Marg Bridge is going to be ready in only six months.
The color of Mahakumbh will also be seen on flyovers and bridges
Wall paintings are being done on flyovers and bridges on the highway. The painting includes events from the mythological period, reception of Mahakumbh and awareness message. With the commencement of painting work, the bridge and flyover remain the center of attraction for people passing through the highway.
Flyover and bridge are illuminated by white light
There is darkness in many places due to lack of better lighting on the main road. In such a situation there is a possibility of accidents and criminal incidents, but due to the safety of flyovers and bridges in the highway, proper lighting has been provided. Where there is darkness in the city at night. On the highway there are glowing white lights.
read ahead
The work of the five bridges was completed in one year

www.amarujala.com