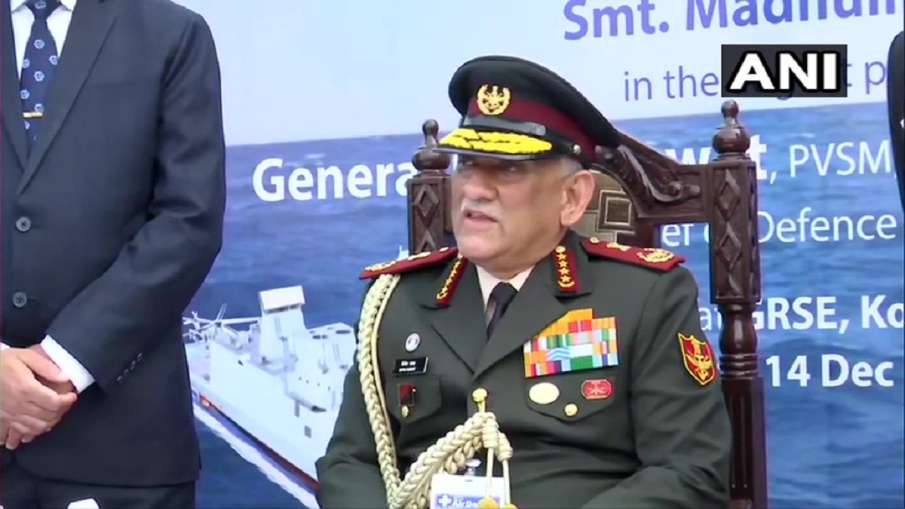 Kolkata. LAC has been in dispute with China for a long time in Ladakh. The armies of both countries stand face to face on the LAC. Amid such circumstances, CDS Bipin Rawat has given a big statement. He said in Kolkata that the Chinese attempt to change the status quo on the Line of Actual Control (LAC) amid the Corona epidemic emphasized high-level preparedness requirements in water, land and sky. He said that I am confident that the Indian armed forces will leave no stone unturned to protect our border – whether on land, in the air or at sea.
Read- China came under tension India reached number two in this case, now aiming to leave the dragon behind
He further said that we are in a deadlock in Ladakh and at the moment there is some activity going on in the Tibet Autonomous Region of China. Every country will continue to prepare for its security based on its strategic interest. "I want to assure you that we are ready for every event that is likely to happen," he said.
Read- Ramlala is wearing a quilt and blower in Ayodhya
When CDS Bipin Rawat was questioned about ceasefire violations being carried out continuously by Pakistan, he said that the other side should be more concerned. We are all set. He said that now is the time to see the future of fighting the war with technology in our system. We have sufficient military force on the northern borders to face any threat or challenge.
No virus can stop our armed forces from doing their duty: Rajnath
Defense Minister Rajnath Singh on Monday praised the armed forces, saying that while the world was fighting the corona virus, the Indian armed forces were bravely protecting our borders. Singh said that no virus can stop our armed forces from doing their duty. On the state of aggression on the borders of the Himalayas, he said, "The aggression on our borders of the Himalayas without any provocation shows how the world is changing, how existing agreements are being challenged."
Read- Commotion of farmers on Ghazipur border
At the same time, he appreciated the courage of the force in Ladakh and said that there is a heavy deployment of armed forces along the Line of Actual Control in Ladakh and in these exam times our forces have shown exemplary courage. Singh said, "Our Armed Forces confronted him (the Chinese Army) with great bravery and forced him to return."
Read- When farmers prevented Jamia students from participating in the demonstration…
Targeting cross-border terrorism and Pakistan, he said, "We have been victims of cross-border terrorism, we fought this crisis alone even when there was no one to support us." The countries of India have come to understand that we were right that Pakistan is becoming a stronghold of terrorists. "Amid the ongoing peasant movement in the country, Singh said," Any question of taking retroactive steps against our agricultural sector It does not arise. "The Defense Minister said," Agriculture is an area that has been able to avoid the adverse effects of the global epidemic of corona virus. "



www.indiatv.in