Ravi Sinha, Ranchi
A major update has come to light on the health of Lalu Prasad Yadav, convicted in the fodder scam case. In Ranchi Rims, the RJD Supremo Kidney Functioning (Lalu Yadav Health News) has reached a worrying position from the third to fourth stage. Dr. Umesh Prasad, the head of the team of doctors at RIMS monitoring his health for the last two years, had a special conversation with NBT on Sunday. He told that when Lalu Prasad arrived at RIMS for treatment, his kidney functioning was in the third stage. But due to increasing age and health reasons, his kidney functioning status has now reached the fourth stage. Seeing the decline in health, he has submitted his report to the authority.
Dr. Umesh Prasad said – On reaching the final stage, there may be a serious situation

According to Dr. Umesh Prasad, a severe condition can occur when the kidney functioning reaches the fifth and final stage. In such circumstances, dialysis or kidney transplant is the only option available for the patient. Health deterioration does not come in a day, it is a continuous process, be it a kidney or a heart or a lung, once a damage occurs, its condition worsens.
Also read: Lalu Yadav's kidney can stop working anytime, what RJD said

'Lalu Yadav is also a patient of diabetes for the last 20 years'
Dr. Prasad said that Lalu Prasad is also a patient of diabetes for the last 20 years. He did not have insuline control before coming to RIMS, but after coming to RIMS, he started a proper medical examination, meanwhile he was also taken to AIIMS Delhi by court order. Where specialist doctors stamped the line of treatment of rims. Expert doctors are also being consulted regarding the declining health of Lalu Prasad, advice is also being consulted from kidney specialist.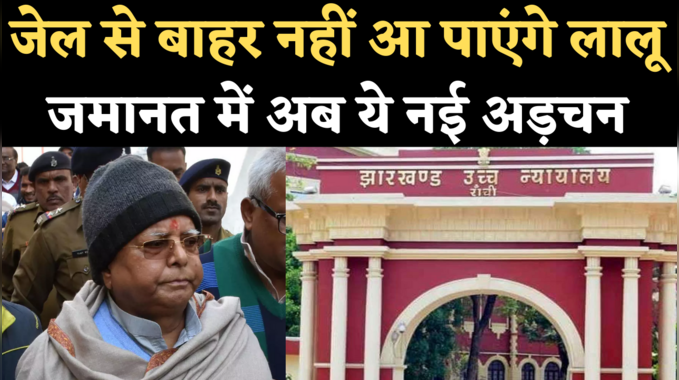 Lalu Yadav Bail: Lalu's bail plea postponed again, know where this screwed up
How is Lalu's kidney condition now, doctor told
Dr. Prasad said that if his kidney stops working, then dialysis option also needs to be prepared. In addition, in the event of kidney transplant, their age and the dangers arising from other serious diseases, whether or not transplantation will be successful in old age, all things have to be kept in mind. At present, his condition is not so bad that urgent dialysis is needed. But partly all preparations have to be made regarding medical treatment.
The entire report was submitted in writing to the RIMS Authority
Dr. Umesh Prasad said that Lalu Prasad has come to treatment with him only by court order. He has submitted his full report on the health of the RJD chief to the RIMS authority. The jail administration and health department will be informed about all the things by RIMS management. After that whatever order of the court will come, arrangements will be made for further treatment of Lalu Prasad.
'Family things are not much'
On the question between Tejapratap Yadav and Aishwarya regarding the dispute and other family tensions, Dr. Umesh Prasad said that family matters are not much to him. But it is common that a person's body is affected by family or other stress.

navbharattimes.indiatimes.com