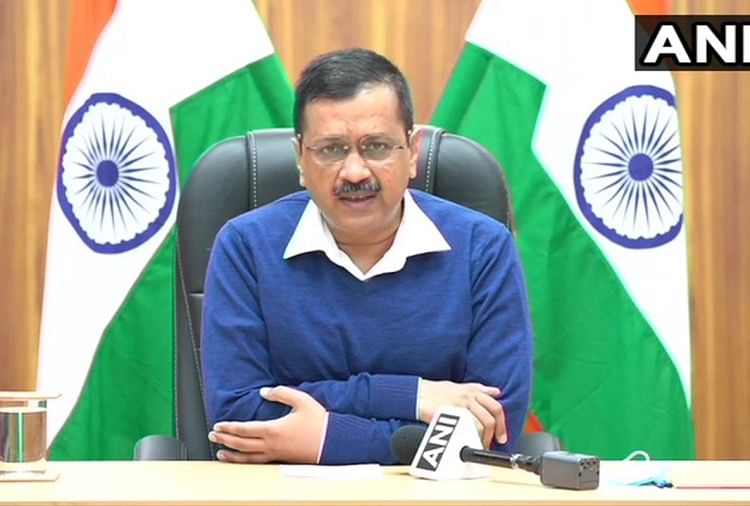 India News
Delhi: Chief Minister Arvind Kejriwal Appealed To Aap Workers, Supporters And Public To Observe One Day Fast In Support Of Farmers
On December 13, 2020 by admin
Delhi Chief Minister Arvind Kejriwal today said in a press conference to support the farmers and go on a day-long fast. Kejriwal said that farmers have appealed for a day-long fast tomorrow. I will also fast for a day.
Delhi Chief Minister Arvind Kejriwal said on Sunday that I appeal to AAP workers, supporters and the public to fast for a day tomorrow in support of farmers. I will also fast tomorrow.

I appeal to AAP workers & supporters and the public to observe one-day fast tomorrow in support of farmers. I will also fast tomorrow: Delhi CM and Aam Aadmi Party leader Arvind Kejriwal pic.twitter.com/LstrQ7UMg4

– ANI (@ANI) December 13, 2020
He said that I know people who wholeheartedly support and support the farmer movement. All such people keep a day's fast in their homes. I see that for many days BJP people have been calling farmers as traitors.
Are retired army personnel, sportsmen and doctors anti national?
Kejriwal further said that the thousands of retired army personnel who are sitting there on the border, are they traitors? Hundreds of players who won medals not only for the country but also internationally, how many players are sitting with the farmers there. Even from their homes, they are sending prayers to the farmers. Are all the traitors who played for the country and won?
Kejriwal said that how many singers are Bollywood celebrities who are children of farmers. So are they traitors? How many doctors have supported the farmers, so are these doctors also anti-national? If a large group of lawyers who went to the border to meet the farmers and are supporting them, are they anti-nationals? Traders from across the country are also with the farmers.
Anna Hazare's movement was also similar to this attempt to discredit
With this movement I remember my Anna Hazare's movement. At that time, to discredit our movement, just as the Congress government was plotting every day, similarly the BJP government is doing this to discredit the farmers' movement.
This law will increase hoarding
Kejriwal further said that I asked some people what to say about the farmers' movement, and they said that these bills are very dangerous. It is written in these bills that now any man can hoard any grain. Earlier hoarding was a crime. The government used to put a limit on hoarding and no more than that can be deposited. But after the introduction of new agricultural laws, there is no limit on hoarding. In this way, those who have more money will hoard large amounts. This will increase inflation further.
Kejriwal said that he was told by the people that this law has written that till inflation has doubled in a year, there is no problem in hoarding. Kejriwal said that these laws will affect everyone. He finally said that there is an appeal to my central government that these three laws be repealed. Concerns over MSP should be removed and the demand of all farmers should be met.



www.amarujala.com