News Desk, Amar Ujala, Azamgarh
Updated Sun, 13 Dec 2020 09:13 PM IST
Akhilesh Yadav photographed with activists
– Photo: Amar Ujala.
The BJP used to say that farmers' income will double, but so many years have passed, till now the income of farmers has not doubled. If it had happened, today the farmers movement would not have been forced. Unemployment has increased in the country, employment has come down.
Employment increases only when the country grows, then you must have understood that the country is progressing or not. Former Chief Minister of Uttar Pradesh, Akhilesh Yadav said this while speaking to the media at Atraulia Dak Bungalow while visiting his parliamentary constituency Azamgarh.

He said that development works have come to a standstill in the entire state. Sugarcane dues are not being paid. Electricity has become very expensive. Diesel prices are also skyrocketing. Due to this, inflation has reached the peak. The government is not able to control anything. As far as employment is concerned, the BJP government has failed in this too. The farmer is angry and is sitting on a dharna in Delhi. After all, why such a situation has arisen. The government should churn on this. The people of Bharatiya Janata Party came to power with the promise of doubling the income of farmers by one and a half, but till today they could not succeed in doing so.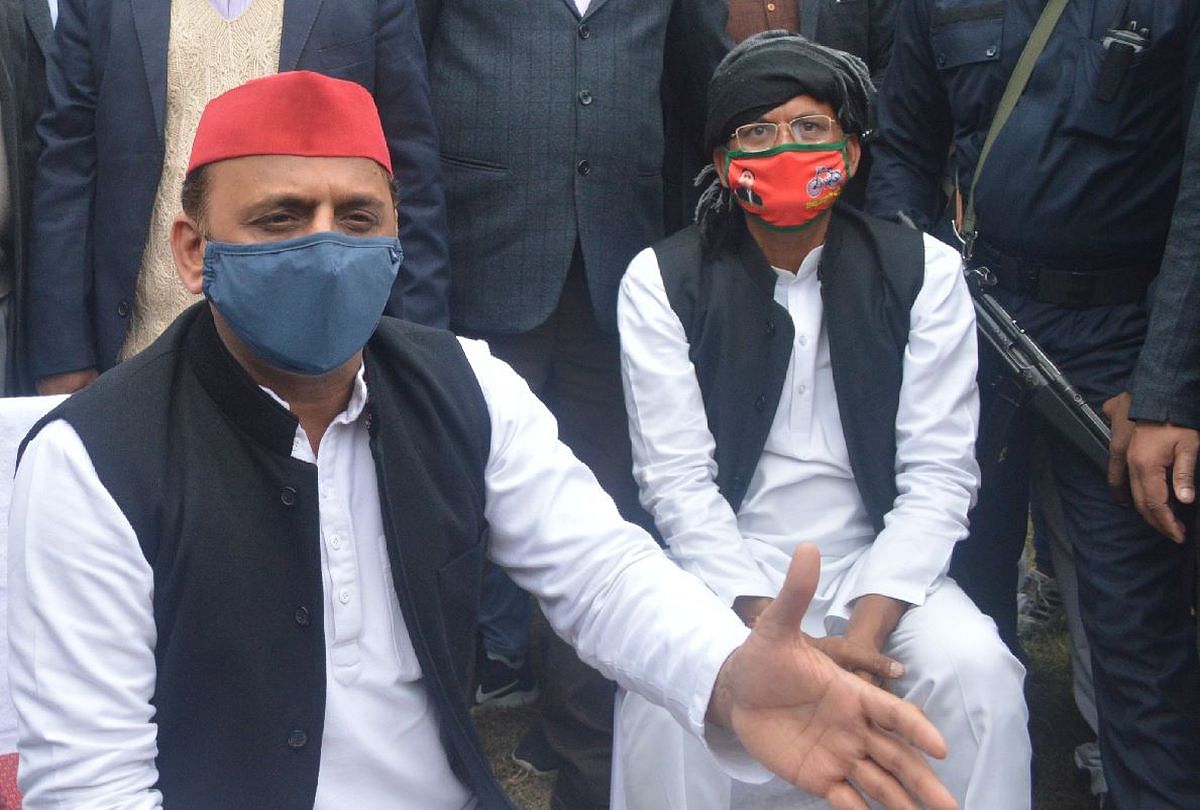 SP national president Akhilesh Yadav
– Photo: Amar Ujala
The socialists only want the government to give MSP that doubles the income of farmers. On Saturday, the former Chief Minister was coming to the house of former MLA Wasim Ahmed in his parliamentary constituency by road to chastise family members on his death.
Earlier, he met the activists at Dak Bungalow Atraulia and also interacted with the media. During this period, a large number of SP workers were present, including MLA Dr. Sangram Yadav, former chief Chandrashekhar, Mahapradhan Chandrajit Yadav, Jagdish Pandey, chairman Subhash Chandra Jaiswal, Sachin Jaiswal.
Photographed and photographed among workers
SP chief and former Chief Minister Akhilesh Yadav is also currently MP from Azamgarh Parliamentary constituency. He met the activists at the Dak Bungalow in Atraulia town before reaching his parliamentary constituency. Where he was welcomed by activists led by MLA Dr. Sangram Yadav. During this, the former Chief Minister sat among the workers and took photos and selfies with them.

www.amarujala.com