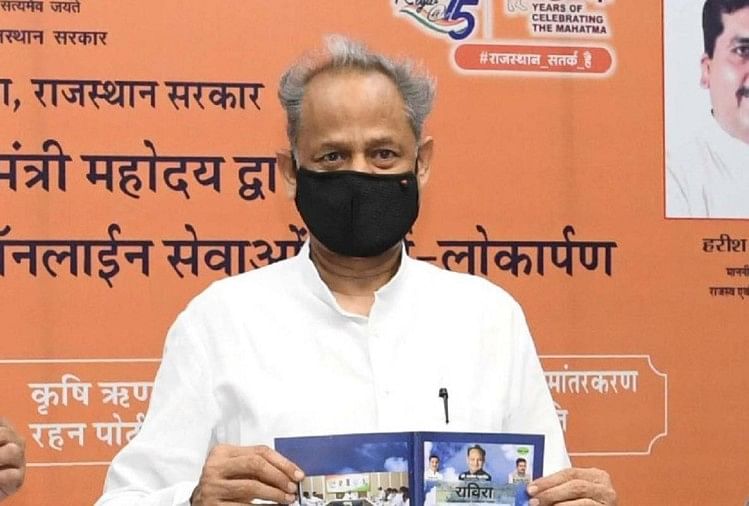 India News
Nine Children Died in Jk Lone Hospital Inquiry Committee Constituted for Investigation – Kota: BJP constitutes inquiry committee on death of nine children in JK Lone Hospital
On December 12, 2020 by admin
News Desk, Amar Ujala, Kota
Updated Sat, 12 Dec 2020 10:17 AM IST
Rajasthan Chief Minister Ashok Gehlot
– Photo: Twitter @ ashokgehlot51
The hospital at JK Lone in Kota, Rajasthan, after the death of nine children in a single night, now the state government has come into action. For two days, the opposition party BJP has been continuously besieging the Congress. At the same time, Medical Minister Dr. Raghu Sharma has sent a committee quota of four members under the leadership of the Commissioner of Medical Education to investigate the cases of death of children.
Report sought in three days

This committee will go to Kota to investigate every case of death of children. The Medical Minister has asked the committee to submit a report in three days. On the other hand, former Chief Minister Vasundhara Raje and BJP State President Satish Poonia have described the incident of death of children as unfortunate. Poonia tweeted that the government should wake up or else run.
Children died due to negligence
Initial information has revealed that the deaths of children have occurred because many important hospital equipment have been malfunctioning for a long time. The ECG machine is not working in the ICU, there were two newborns on a warmer in the Neonatal Intensive Care Unit. The doctors whose duties were kept for the night were not present in the hospital and instead there were ward boys. Used to be
107 children died in this hospital
Let us tell you that last year 107 children died in the same hospital in 35 days. Medical Minister Raghu Sharma had made many claims of improvement then, but the ground reality tells something else. At the same time, MLA Vasudev Devnani has targeted the medical minister. He said that the medical minister finds it common for nine children to die.
Vasudev Devnani said that what political spectacles Raghu Sharma is wearing that he is finding common even in cases of death caused by such chaos.

www.amarujala.com