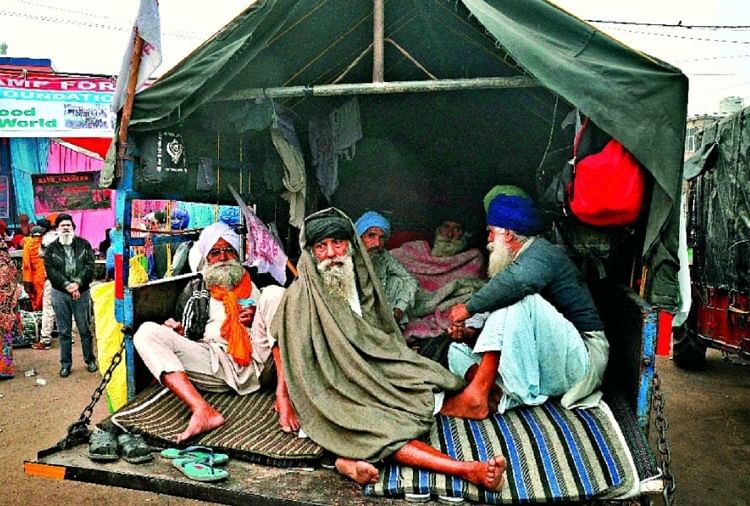 India News
New Relationships Are Being Formed Every Day In The City On The Highway
On December 12, 2020 by admin
Just twenty days ago, vehicles used to come out of the ferret from the Singhu border located on GT Road, whereas today the road is stopped before reaching this border of Delhi-Haryana. Leave the vehicle to pass through this highway connecting Delhi to Punjab, walking is also not easy. While walking, it is not possible to know that you are on a road. The realization is of reaching an unplanned urban settlement, whose habitat is increasing every day.
Somewhere on the right and left side of the road, tractor and trolleys standing exactly in the middle and randomly appear like a house. There is movement on both sides from between them. There is no dearth of food in this temporary city. You will get an anchor between every ten or fifteen habitations, where mouth watering from delicious dishes cooked throughout the day is not very difficult. Apart from home and kitchen, small shops are also common here. Items of daily need can also be purchased here.

The funny thing is that it is all confined on the Singhu border. On the GT Road towards Sonipat, this is the same look. The special thing is that its population is increasing every day. Due to the continuation of those coming from Punjab, the back part of the city has increased. Onkar Singh, general secretary of the Bharatiya Kisan Union (Rajewal), says that the process of farmers coming back is going on. Every day a large number of farmers are moving from Punjab and Haryana towards Delhi. Due to this, the movement site is getting bigger every day.
New relationships are being formed at the border
New relationships are being formed between people here by staying together all day. Gurupratap Singh of Amritsar says that life is going on as usual. Yaris have also been from people living nearby. In the last ten days, five-seven new people have been introduced. Everyone has become friends by staying together all day. The day passes by sharing their happiness and sorrow between them.
Singhu border became a strategic site of the peasant movement
This region has become the backbone of the movement due to the gathering of the major farmer organizations of Punjab on the Singhu border. All the strategy meetings of the movement take place here. The decisions taken by the farmer leaders are implemented in other parts of the country including Delhi.
Stage at singhu border
Walking towards Delhi, one gets the police barricade first. As soon as it crosses, there is a small pandal, where meetings of farmer leaders are carried on throughout the day. Moving a bit further, the police get a second barricade. As soon as it starts, it starts within the city limits. A large platform has been set up here to address the farmers. From here, their leaders of farmers address.

www.amarujala.com