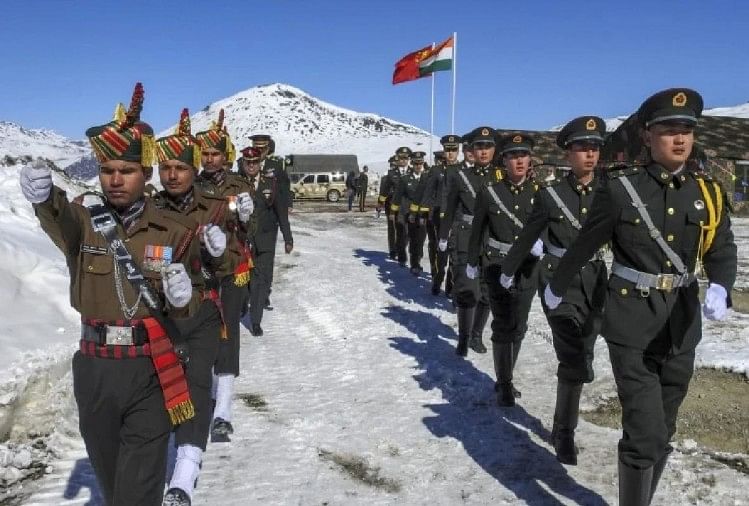 India News
India China Standoff News: Lac Face-off Due to China Unilateral Action on Eastern Ladakh Border – China's obstinate attitude due to border tension, LAC attempts to change status quo
On December 12, 2020 by admin
News Desk, Amar Ujala, New Delhi
Updated Sat, 12 Dec 2020 08:41 AM IST
Token photo
– photo: file photo
Tension has continued with China since the beginning of May this year. Relationships between two of Asia's largest countries have become tense due to the obstinate attitude of 'Dragon'. India has once again reiterated that China was responsible for the situation on the Line of Actual Control (LAC).
India said that Beijing attempted to unilaterally change the status quo on the eastern Ladakh border, resulting in the violation of bilateral agreements between the two countries to maintain peace along the border.

New Delhi also asked Beijing to follow what China says. Indeed, China recently said that it strictly follows bilateral agreements and protocols between the two countries to establish peace on the border. After this, India's Foreign Minister S Jaishankar said, China gave different reasons for the large number of deployment of its troops on LAC.
At the same time, Beijing said that India is the real responsible for the ongoing military deadlock on the border for the last seven months. However, India said that our position and our statement about tension on the border in the past has been very clear.
Foreign Ministry spokesman Anurag Shrivastava said, "Everything we saw on LAC in East Ladakh in the last six months was the result of unilateral efforts by the Chinese side to change its status quo." This action, he said, was a violation of bilateral agreements and protocols to maintain peace and unity on LACs in the India-China border areas.
The central government also denied China's claim that Beijing said it had canceled the joint release of commemorative stamps to mark the 70-year diplomatic alliance between the two countries, as India reacted. There was a shortage. At the same time, India agreed to the proposal last year, although no release date has been set yet.
A Foreign Ministry spokesman said, it should also be noted that the 70th anniversary celebrations have not been launched yet and hence the issue of moving forward with joint activities does not arise within its scope.

www.amarujala.com