News Desk, Amar Ujala, Bangalore
Updated Sat, 12 Dec 2020 01:04 PM IST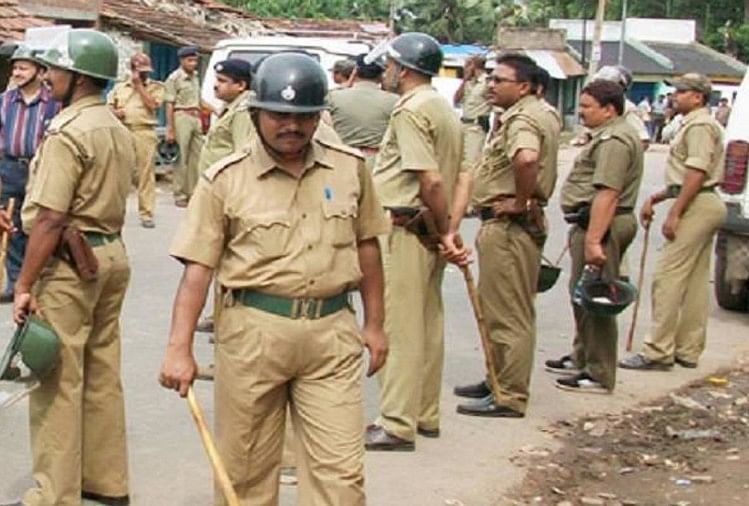 Karnataka Police (indicative photo)
– Photo: PTI
A case of sabotage has come to light at the Apple iPhone making factory in Karnataka. The factory is located in Narasapur Industrial Area in Kolar District, Karnataka. It is being told that the employees working here had not been paid for many months, due to which they created a fierce situation. After getting information about the case, the police reached the spot and drove the protesters. Also, a case has been registered against some people.
This is the whole case
According to the information, Narasapur is an industrial area in Kolar district of Karnataka. Here Wistron, a Taiwanese company, makes Apple iPhones. The employees of this company's factory created a fierce uproar. They broke glass doors and cabins. This ruckus continued for a long time. Employees set fire to some vehicles parked in the factory. Also, he stoned in the factory. Apart from this, the board of the company was also set on fire.
Employees made this charge
Employees say they have not been paid for several months. The company kept assuring pay repeatedly, but they were not given money. This has made it very difficult for them to live. In such a situation, the anger of the employees erupted and they vandalized.
Police overcomes situation
In view of the anger of the employees, the factory management informed the police about the case. After this, the police team reached the spot and managed to control the violent protest workers. It is being told that the police used force to drive out all the miscreants from the spot. Based on the company's complaint, the police have registered a case against some people. Simultaneously, the investigation of the case has also started.

www.amarujala.com