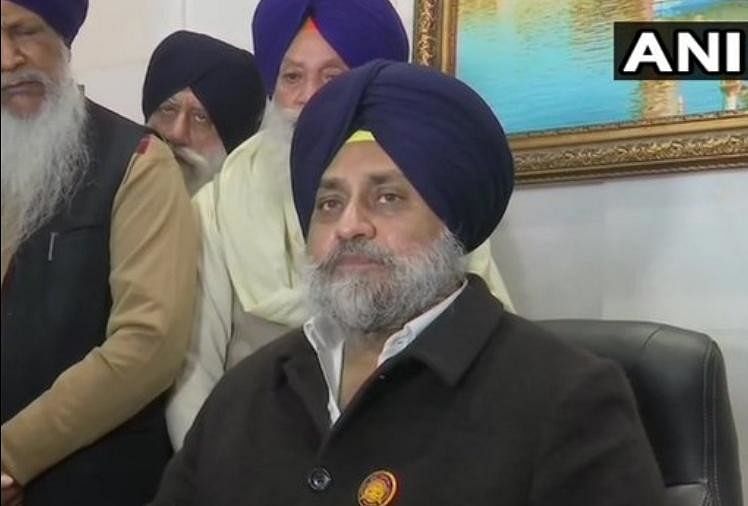 India News
Sukhbir Badal Slams Central Government For Comment On Farmers Protest – Infiltration of Leftists in Farmer Movement … Sukhbir raging at the Center, said- Those who do not listen to the Center, the traitors
On December 11, 2020 by admin
News Desk, Amar Ujala, Chandigarh
Updated Sat, 12 Dec 2020 02:23 PM IST
Shiromani Akali Dal President Sukhbir Badal.
– Photo: ANI
Politics has become hot on the statements of leftist and Maoists infiltration in the peasant movement. Union Minister Piyush Goyal spoke of the movement going into the hands of Maoists and leftists. Farmers' organizations said that if this is the case then the Center should put those people behind bars. The Shiromani Akali Dal (SAD), a former Bharatiya Janata Party ally and the main political party of Punjab, has also expressed its displeasure. Party chief Sukhbir Singh Badal said that the movement is being maligned by denouncing the peasant organizations as Khalistanis and political parties. If anyone disagrees with the Center, they call him a traitor.
Badal said that this is unfortunate. Ministers making such statements should publicly apologize. We condemn this attitude of the Center and such statements. Instead of listening to the farmers, the Center is trying to suppress their voice. When the farmers do not want the agricultural law, then why is the center not accepting it. I request Prime Minister Narendra Modi to listen to the farmers.

Centre's trying to defame agitation by calling it that of Khalistanis & political parties. Unfortunate that if one disagrees with them they call them anti-nationals. Ministers giving such statements must apologise publicly. We condemn Centre's attitude & such statements:SAD chief https://t.co/h1d4Wcszrv

– ANI (@ANI) December 12, 2020
Earlier, the Indian Farmers Union leader Rakesh Tikait had said that if the intelligence agencies feel that some banned people are roaming among us, then put them behind bars. We could not find any such person here.
At the same time, Union Agriculture Minister Narendra Singh Tomar said that farmers should understand that people are facing problems due to their movement. On the infiltration of leftists in the peasant movement, Tomar said that he met peasant organizations but there were some leftists among them. He later found out. Among them are Ugrahan, Hannan Mullah. The government is worried about the farmer movement going in the wrong direction.



www.amarujala.com