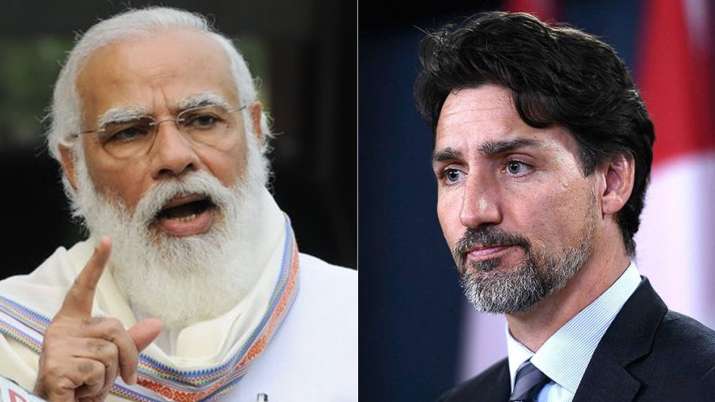 India News
Canada Prime Minister Justin Trudeau changes tone on farmers protest after India's tough stand | Panic in Canada due to India's tough stance, Trudeau's voice slowed down on farmer movement
On December 11, 2020 by admin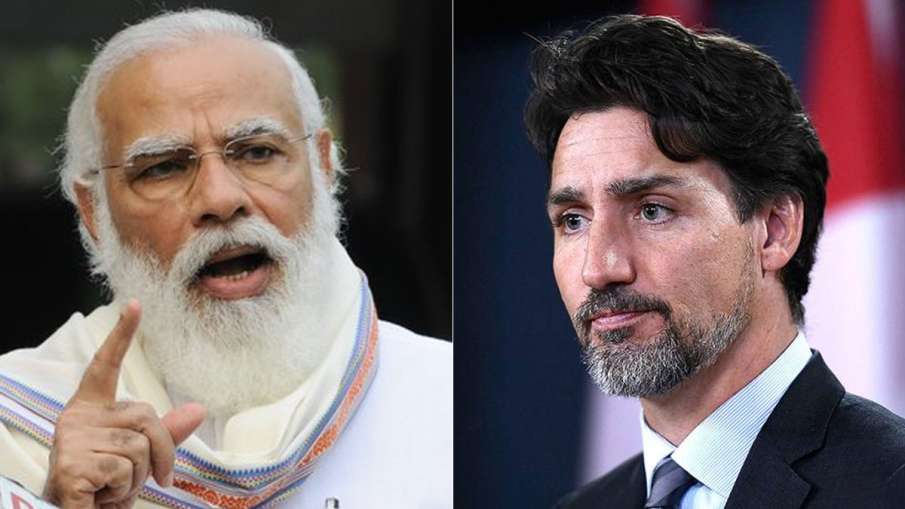 new Delhi: The tough stance of the Narendra Modi government against foreign interference in India's domestic affairs has led Canadian Prime Minister Justin Trudeau to back down from his rhetoric and support for the peasant movement. Last week Trudeau lent his support to India's peasant movement, claiming that the situation was worrisome. Sources in Toronto said after the Modi government's call for the Canadian High Commissioner in New Delhi on Trudeau's remarks and the announcement by Foreign Minister S Jaishankar that he would leave the Canadian-led ministerial coordination group on the Kovid-19 (MCGC) Panic spread in Canadian government circles.
Trade between India and Canada decreased
The Indian government had sent a clear message that such behavior would affect bilateral trade as it had already happened in the Trudeau government. Bilateral trade between India and Canada decreased by nearly $ 1 billion from 2017-18 to 2018-19 due to Trudeau's pro-Khalistani approach. Bilateral trade between India and Canada stood at $ 7.23 billion in 2017-18. India's exports to Canada were $ 2.51 billion and imports from Canada were $ 4.72 billion during this period, up from $ 6.3 billion in 2018-19.
There are more than 400 Canadian companies in India
Canadian investors consider India an attractive country for investment, especially in the post-Corona virus period. More than 400 Canadian companies have a presence in India, and more than 1,000 companies are actively doing business in the Indian market. Canada exports pulses, newsprint, wood pulp, mica, potash, iron scraps, copper, minerals and industrial chemicals and wants India to import more. Sources said Canadian businessmen want their government to sign Comprehensive Economic Partnership Agreement (CEPA) and Bilateral Investment Promotion and Partnership Agreement (BIPPA) with India.
Now Trudeau's attitude has softened
Sources said that after the diplomacy of the Indian High Commission in Canada, Trudeau has now softened his stance. "Canada will always stand up for the right to peaceful protest anywhere around the world and we are happy to see a move towards de-escalation and dialogue," Trudeau said. Sources said that Trudeau's earlier rhetoric against India was inspired by his political compulsions, he is running a minority government in his second term and needs a Sikh vote bank. There are 6 lakh Sikh migrants in Canada, whom all parties from Trudeau's Liberal Party want to draw towards themselves.
Many Canadian Sikhs have been supporters of Khalistani movement
A large section of Sikhs in Canada have been ideologically supportive of the Khalistan movement. During the 1980s, a violent separatist Sikh terrorist movement in Punjab was sponsored by Pakistan. Thousands of innocent people were killed in Punjab by Khalistani terrorists, after which Indian security agencies completely expelled them. Although militancy in Punjab has been wiped out, in the last 5 years, Pakistan's spy agency ISI has been trying to revive the movement with the help of Sikh migrants in Canada, the UK and elsewhere.



www.indiatv.in