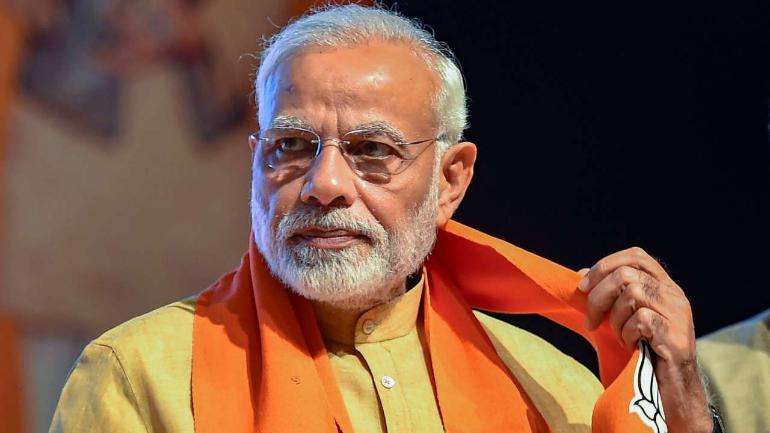 new Delhi: Prime Minister Narendra Modi BJP President after yesterday's incident in West Bengal Jp nadda And has spoken on the phone to senior BJP leader Kailash Vijayvargiya and took full information of the incident. Let me tell you that yesterday, Nadda's convoy was attacked in Diamond Harbor and stones were thrown at the trains. JP Nadda survived because of being a bulletproof vehicle, but Kailash Vijayvargiya got hurt. After this attack, BJP has come in an aggressive posture.
BJP West Bengal unit president Dilip Ghosh Has posted a post on social media in which he has directly challenged the TMC government and Mamata Banerjee in a way and has said in a threatening manner that the entire account including Sood will be done when his government comes. Dilip Ghosh has said in his social media post, "I am speaking kill, kill as much as you can digest later." I am writing everything in the red diary, will give back with interest, will also change and will also take revenge. "
It is worth mentioning that the alleged Trinamool Congress workers in West Bengal attacked the convoy of BJP National President JP Nadda on Thursday. Saffron party leaders and eyewitnesses said several people, including senior BJP leader Kailash Vijayvargiya, were injured in the attack. Angry Nadda termed the attack as "unprecedented" and alleged that the law and order situation in the state has completely crumbled and it has turned into "Gunda Raj".
He also said that violence reflects the "desperation" of the Mamata Banerjee government. At the same time, West Bengal Chief Minister Mamata Banerjee called the attack a drama. "They (BJP workers) come every day with weapons (for rallies)," Banerjee said in Kolkata. They are slapping themselves and blaming the Trinamool Congress for this. Just think about the situation. They are roaming with BSF, CRPF, Army and CISF … Then why are you so scared? "
The Chief Minister's nephew and MP from Diamond Harbor, Abhishek Banerjee, however, claimed that it was public anger as the BJP did not stand with the people in times of trouble. "Nadda was in trouble today at Diamond Harbor," the head of the youth unit of the Trinamool Congress said at a rally in Arambagh. What can i do in it? It is not my responsibility to erupt people's anger. Despite the difficulties caused by the lockdown, GST and demonetisation, the BJP did not appear to stand with the people. "Several Union ministers including Defense Minister Rajnath Singh and Home Minister Amit Shah and West Bengal Governor Jagdeep Dhankhar condemned the incident.



www.indiatv.in