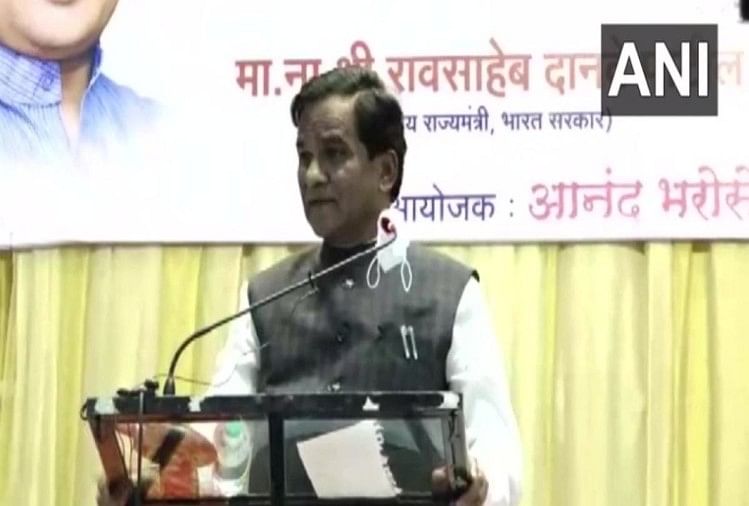 India News
Union Minister Raosaheb Danve Said That China And Pakistan Behind Farmers Protests – Union Minister Danve said, China and Pakistan behind farmers' protests
On December 10, 2020 by admin
News Desk, Amar Ujala, Aurangabad
Updated Thu, 10 Dec 2020 12:34 AM IST
Union minister Raosaheb Danve on Wednesday claimed that China and Pakistan are behind the ongoing farmers' protests demanding withdrawal of three new agricultural laws.
He also alleged that Muslims were initially misled by the amended Citizenship Act (CAA) and the National Register of Citizens (NRC), but these efforts were not successful. He said that now farmers are being told that they will suffer due to new laws.

Danve said this during the inauguration of a health center at Kolte Takli in Badnapur taluka of Jalna district, Maharashtra.
This agitation is not that of farmers. China and Pakistan have a hand behind this: Union Minister Raosaheb Danve in Aurangabad, Maharashtra (09.12) pic.twitter.com/tD9ZGMHfbs

– ANI (@ANI) December 9, 2020
He said that the movement that is going on does not belong to the farmers. China and Pakistan are behind this. Muslims were instigated first in this country. What was (he) called? NRC is coming, CAA is coming and Muslims will have to leave this country in six months. Did any Muslim leave the country?
He said that those efforts were not successful and now farmers are being told that they will have to bear the loss. This is a conspiracy of other countries. However, the minister did not elaborate on what basis he claimed that both neighboring countries were behind the farmers' opposition. Danve said that Prime Minister Narendra Modi is the Prime Minister of the farmers and that his decision will not be against the farmers.



www.amarujala.com