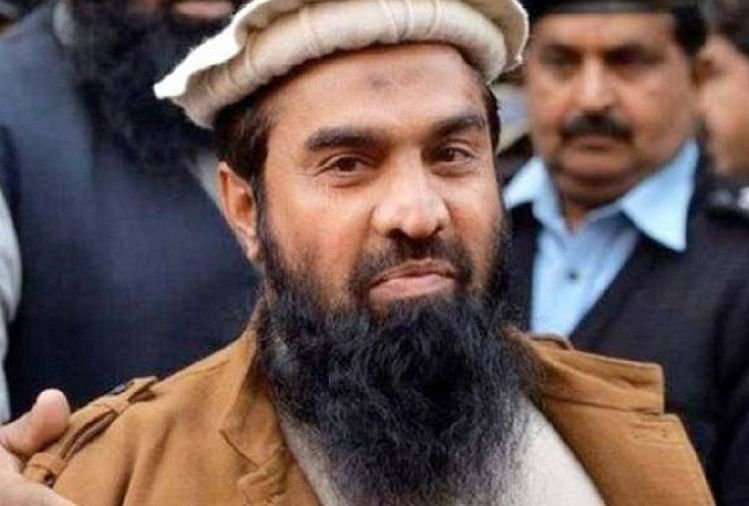 India News
Mumbai Attack Unsc Approve Monthly Basic Expenses Of Rs 1 5 Lakh Let Commander Zaki Ur Rehman Lakhvi – Dogla Pakistan: Permission for monthly expenses granted to the conspirator of Mumbai attack
On December 10, 2020 by admin
World Desk, Amar Ujala, United Nations
Updated Fri, 11 Dec 2020 3:21 PM IST
Global terrorist Zakiur Rehman Lakhvi (file photo)
The 1267 Sanctions Committee of the United Nations Security Council (UNSC) has approved the monthly 'basic spending' of Rs 1.5 lakh to the Mumbai attacks conspirator and Lashkar commander Zakiur Rehman Lakhvi. The UNSC Anti-Terrorism Committee has given Lakhvi permission for basic expenses after the Imran Khan government reportedly approached the panel.
The committee has also approved Pakistan's request for monthly payments to Pakistani nuclear engineer Mahmud Sultan Bashiruddin and the founder and director of the Ummah Tamir-e-Now, a UN-listed body. Let us know that Lakhvi, the operations commander of the terrorist organization Lashkar-e-Taiba, was named as a global terrorist by the United Nations under the UNSC resolution in 2008 after the Mumbai attacks.

This global terrorist was involved in the attacks in Mumbai. In this attack, 10 heavily armed militants of Pakistan's terrorist organization Lashkar fired indiscriminately in the city. It killed 166 people and injured 300 people. In April 2015, Lashkar operations commander Lakhvi was released from a Pakistani jail after spending nearly six years in custody.
According to the Security Council resolution, it is necessary for all countries to freeze designated individuals' funds and other financial assets or economic resources. This proposal gives countries the right to approve basic expenses for nominees when they have no objection to it.

www.amarujala.com