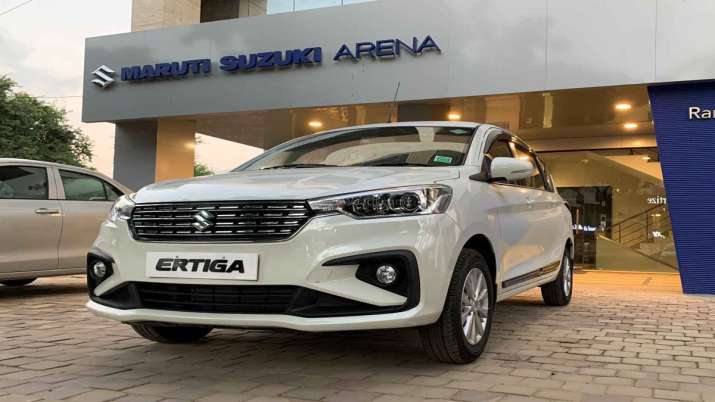 new Delhi. The country's largest car manufacturer Maruti Suzuki India (Maruti Suzuki India) On 01 January, 2021 Has announced to increase the price of its vehicles. The company said on Wednesday that the decision has been taken to mitigate the adverse impact of rising costs. In the information given to the stock market, the company said that the price of the company's vehicles has been adversely affected due to rising manufacturing costs of various types last year. Therefore, the company has decided to transfer some of this to customers.
The company said it would therefore increase the price of its vehicles from January 1, 2021. The car price hike has been announced by the company at a time when it is recovering from the problems arising out of lockdown. Currently, Maruti Suzuki is selling the entry-level small car Alto to multi-purpose vehicle XL6 for between Rs 2.95 lakh and Rs 11.52 lakh.
Read also: This is a special scheme with guaranteed profits of the post office, there will be an income of Rs 5100 every month.
Although the company has not provided any information about the price increase, it has stated that this rate will vary on different models. Generally, the company can increase the price by 1.5 to 2 percent. In November, the company's total domestic passenger vehicle sales fell by 2.4 percent to 1,35,775 units.
Maruti launched online car financing platform Smart Finance
Maruti Suzuki India launched Smart Finance, an online financing platform for cars, on Wednesday. On this platform of the company, various lending companies will offer their products. The company said in a statement that it is launching the service from 30 cities through its Nexa retail chain. Later the company plans to take it to its other retail chain Arena and more customers by the fourth quarter of the current financial year.
Read also: Do you also have LPG connection of BPCL, know whether you will get subsidy on LPG cylinder or not
Through this platform the company operates by targeting salaried customers. According to the company, after Kovid-19, the platform has been introduced by the company to address the car loan concerns of potential customers under the new normal conditions. On the other hand, the company's executive director (marketing and sales) Shashank Srivastava said that the sale of cars after the festive season is not as bad as it was expected to be. The coming out of the last suppressed demand has helped. But the steady and long demand in the automobile sector will depend on the economy and development of the Kovid-19 vaccine.
Read also: Have you forgotten the link mobile number with Aadhaar Card, find out in a pinch



www.indiatv.in