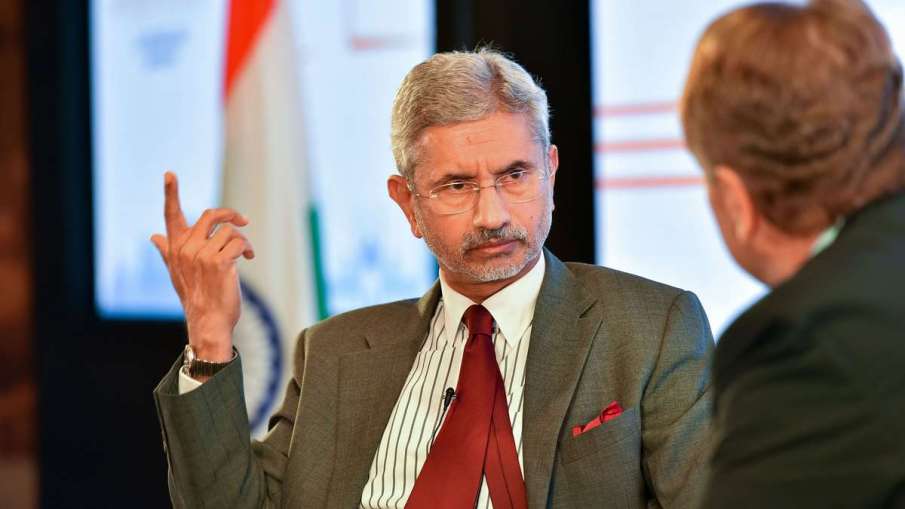 new Delhi: India acknowledged that India-China relations had suffered greatly and Beijing's dishonesty was to blame. China has deployed a large contingent along the Line of Actual Control (LAC) in Ladakh. Foreign Minister S. Jaishankar said during an online interactive session organized by the Australian think tank Loy Institute that China has given clarification explaining five different reasons behind deploying such a large number of troops along the Line of Actual Control (LAC). He also said that this violation of the bilateral agreement on behalf of China has damaged the bilateral relations of the two countries.
He said, "We are probably in the most difficult phase of our relationship with China today. It is certainly the most difficult time during the last 30 to 40 years or more than you can say." Jaishankar said that we are clear on this that peace and equality on LAC are the basis of progress of relations. With such a situation on the border, it cannot be said to carry forward the activity of life in all other areas. This is unnecessary.
The External Affairs Minister said, "We have faced such a problem in 1988. It was a hindrance in our relationship. Since then we had differences, but broadly the direction of the relationship was kept positive." "It was all based on the fact that we were trying to resolve the boundary issue," he said.
Jaishankar also said that 20 Indian soldiers were martyred in the skirmish of Galvan Valley on 15 June this year, which changed the sentiments of the entire country. Jaishankar said that the big issue is how to get the relationship back on track. "We have multiple levels of communication. Communication is not a problem, the issue is that we have agreements and those agreements are not being considered," he said.
He said that during this period our talks on the border continued and our security forces were also patrolling around it, but there was never a big incident that damaged mutual understanding. The foreign minister said, "Since 1993, we have had many agreements. They promised that the two countries would never deploy large numbers of troops and arms along the border. Now the Chinese government has given five reasons for the deployment of the army.
The Foreign Minister said that China has deployed tens of thousands of soldiers with heavy equipment on the LAC. This has damaged our relations. The issue of eastern Ladakh has now turned into a very big issue. Regarding relations with America, Jaishankar said, "The structure of our relationship has been formed and agreements are being made to strengthen them." Elected President Joe Biden has also shown positive thinking about India. The future of our friendship is positive.



www.indiatv.in