Krishna with her family in Chandigarh.
– Photo: Amar Ujala
Such people, who have got second life through organ donation, are now engaged in making others aware of it. Having received the precious gift from a stranger, the patient as well as his family is thanking God and Angadata family every moment. These families say that even after leaving the world, people should go and do something that will make them immortal forever and there is nothing bigger than organ donation for this.
The heart of a stranger beats 13-year-old Krishna in his chest
Krishna, a Chandigarh resident, celebrated his 13th birthday on 8 December. The heart was beating in his chest, but whose heart is it, neither he nor his parents know. Krishna got new life from the heart of organ donation. Krishna's father Bhupendra says that a stranger has donated his family to give his son a new life. Therefore, he and his family will also work to spread light in someone's dark world even after leaving the world by donating. Bhupendra told that Krishna started having trouble in January 2020. On showing the doctor, it was found that his heart is very weak. It can be saved from transplant. He had to be admitted to PGI when his health deteriorated during Kovid. During the lockdown, he underwent a successful heart transplant on 24 July.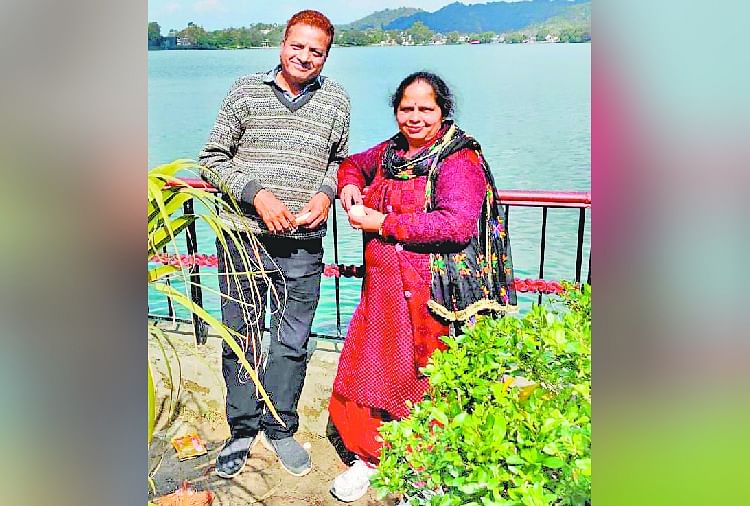 56-year-old Anjan Mehta gets new life from liver transplant
56-year-old Anjan Mehta, a resident of Himachal, was saved after a liver transplant at PGI. Doctor Nikhil, son of Anjan Mehta, said that suddenly his father's health deteriorated, then a doctor was shown in Himachal. The doctor said that his liver is bad, he will have to be transplanted immediately. He then registered his father in the waiting list of organ donation after showing him the doctor at PGI. Doctor Nikhil said that the liver of a brain dead patient was transplanted to his father on 26 June 2016. After this he gets a new life and his father is completely fine. Dr. Nikhil is currently working in the Forensic Medicine Department of PGI. He says that people need to come forward to make it successful, bypassing the orthodox things related to organ donation.
These parts can be donated after death
According to doctors, a person can save at least eight lives by donating organs after death. All organs can be donated after being declared brain dead. For this, it is mandatory to get the approval of family members. Brain dead patient's kidney, liver, lung, pancreas, small intestine, voice box, hand, utrus, ovary, face, eyes, middle ear bone, skin, bone, cartilage, filaments, arteries and veins, cornea, heart valve, nerves. , Fingers and thumbs can be donated.
Who can donate organ
A person with diabetes can also donate organs. People suffering from cancer and HIV, those using sepsis or intravenous drugs, cannot offer organs.
Organ Donation Barriers
In the case of death due to road accidents, as per the rule, only those who die in hospital can be removed. As a result, the relatives of the person who died on the spot are unable to donate the organs.
Another major reason is that many people do not wish to donate their organs (register to donate organs when they die) during their lifetime.
lack of awareness.
Faith and misconceptions about religious beliefs also hinder individuals from donating.
Organ donated while alive
Liver (liver), kidney (kidney), lungs, pancreatic, intestine.
They are waiting for organ donation
Waiting list of organ patients
Kidney 1980
Liver 52
Pancreas 21
Heart 1
Cornea 2654
This is how organ donors can become
For this, you can be registered online by filling Form No. 7 on the website of Noto and Roto. Apart from this, form number 7 can also be filled from the office of Roto made in PGI. After filling the form, the registration process is completed. After which the registration card can be obtained.

www.amarujala.com