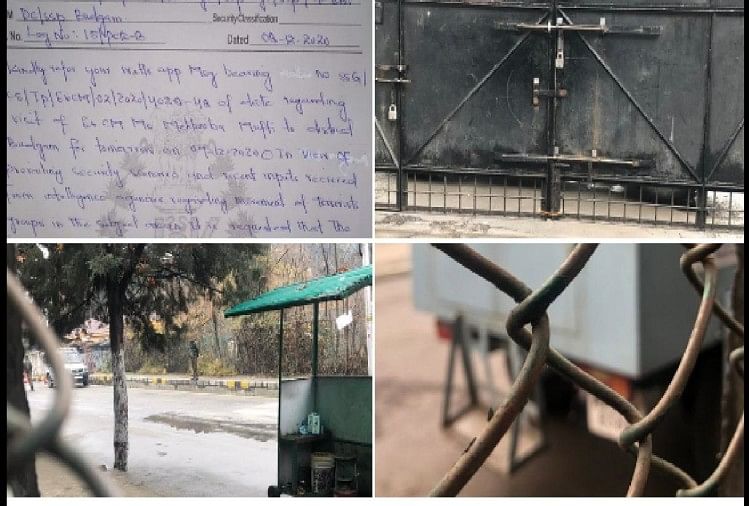 India News
Mehbooba Mufti Said Illegally Detained Today For The Third Time In Less Than A Fortnight – Today I was detained for the third time, then why BJP ministers are allowed to campaign: Mehbooba
On December 9, 2020 by admin
News Desk, Amar Ujala, Jammu
Updated Wed, 09 Dec 2020 12:40 PM IST
Former Jammu and Kashmir Chief Minister Mehbooba Mufti has attacked the state administration and the Bharatiya Janata Party. He said that today, for the third time in less than a fortnight, I have been detained. In fact if my movements are curbed due to security concerns then why are BJP ministers allowed to campaign freely in Kashmir.
Earlier on Tuesday, the PDP chairperson Mehbooba Mufti was not allowed to leave the house for the Budgam tour. Police and CRPF were deployed in the morning at their residence in Gupakar. Mehbooba's daughter Iltija Mufti alleged that her mother was once again under house arrest. Said that if the atmosphere is not good for us, then why are elections being conducted in such a situation.

Iltija said that the police once again locked the main gate of the house. Mehbooba Mufti wanted to go to Budgam where people from Gujjar community have been evacuated from some villages. These include villages like Jabbad, Jillisidara, Dranbal and Kanidjan. She wanted to go there and meet the families whose houses are being broken in the cold, but the police did not allow them to leave the house.
According to Iltija the answer was that intelligence is the input that the environment is not good
On the question of seeking permission from the police, he said that Mehbooba Mufti had informed him two days ago that he had to go to Budgam and meet the families of the victims there. According to Iltija, the answer was that intelligence is the input that the environment is not good.
He said that he does not want all these things to be highlighted and these people keep quietly evacuating these poor families. Let me tell you that earlier also Mehbooba Mufti had gone to meet Gujjar community people in the areas in Anantnag district from where the forest department has asked them to vacate the place.
read ahead
According to Iltija the answer was that intelligence is the input that the environment is not good

www.amarujala.com