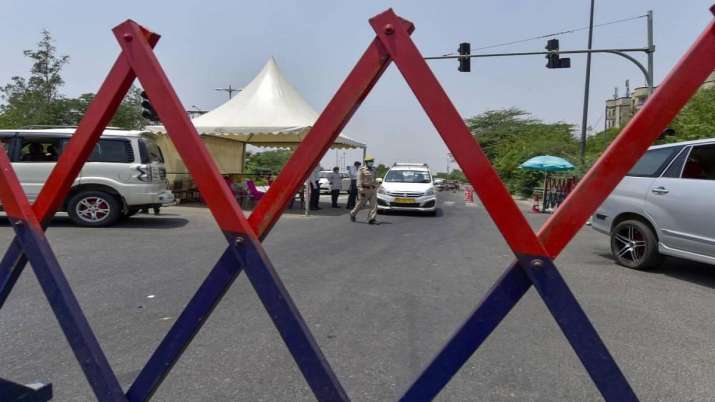 India News
Delhi Noida Border open farm bills 2020 farmers protest. Kisan agitation: The road coming from Delhi to Noida opened, will be held in every district headquarters on December 14
On December 9, 2020 by admin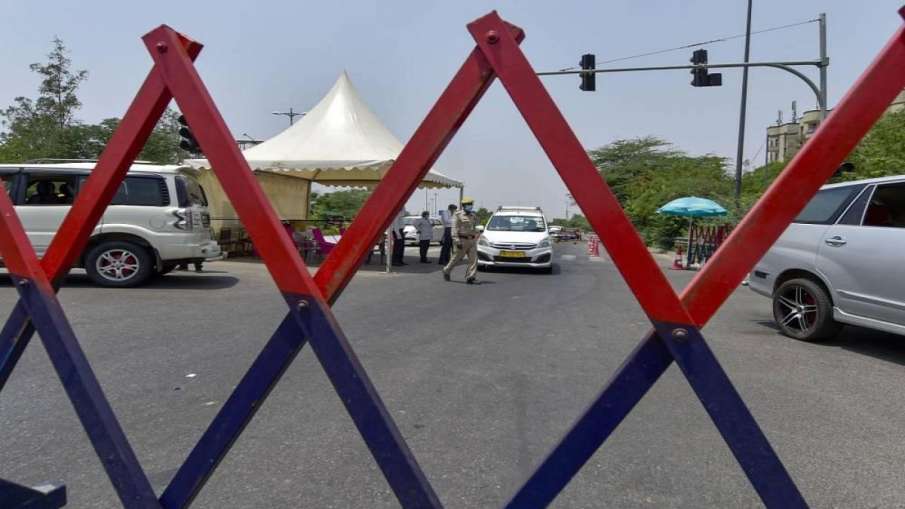 Noida (Uttar Pradesh). In protest against the new agriculture laws of the Center, farmers who have been protesting at the shout border for the last nine days have decided to open the road coming from Delhi to Noida on Wednesday. After a lengthy conversation between Ashutosh Dwivedi, Additional Commissioner of Police, Law and Order of the Gautam Budh Nagar District, and Thakur Bhanu Pratap Singh, National President of the Bharatiya Kisan Union (Bhanu), the farmers decided to open the road from Delhi to Noida.
Singh said that people were facing problems due to the closure of the Delhi-Noida-Delhi route. He said, "We are farmers, and are troubled ourselves." In such a situation, we can understand the troubles of others. In view of the problems of the people, we have decided to open the one-way street. "He said that the farmers will continue their picket on the other side of the road. He said that the administration has to decide how to use the evacuated route for traffic.
Singh said that on Wednesday, his national executive meeting was held at the picket site, and in the executive meeting, it was decided that the Modi government should set up a farmers commission with all the members including the chairman as farmers. He said that the democratically elected government should listen to the public but the central government is adamant on its insistence, due to which the farmer has reached the brink of starvation.
On the other hand, the Samajwadi Party workers who were taking a padyatra in Dadri in support of the peasant movement in Greater Noida were detained by the police. During this, the SP workers also got angry with the police. After this, the police took SP workers into custody and took them to the police line at Surajpur. Deputy Commissioner of Police (Zone III) Rajesh Kumar Singh said that section 144 is applicable in the district. SP leaders were taking out post tours in violation of it. Because of this he was detained.
The conflict between farmers and the government over the last two weeks over agricultural laws does not seem to end. The agitating farmers on Wednesday rejected the government's written proposal. Speaking at the press conference, the revolutionary farmers union leader Darshan Pal said that we will block Delhi-Jaipur highway by 12 December. Toll plazas will be made free for a full day on the 12th. Darshan Pal said that he has decided to boycott the products of Reliance and Adani across the country. Apart from this, daily BJP ministers will also be gheraoed. Farmers' organizations warned that the movement would be intensified now. Farmer leaders said that on December 14, there is preparation for a sit-in demonstration across the country. The 'Delhi Chalo' shout will be filled with Delhi and adjoining states. In other states, the dharna will be continued indefinitely.
Keep yourself up-to-date by reading the latest Hindi news and special stories of India and abroad on India TV. Click here to watch Live TV. Uttar Pradesh news in hindi click for india section



www.indiatv.in