News Desk, Amar Ujala, Patna
Updated Wed, 09 Dec 2020 11:54 PM IST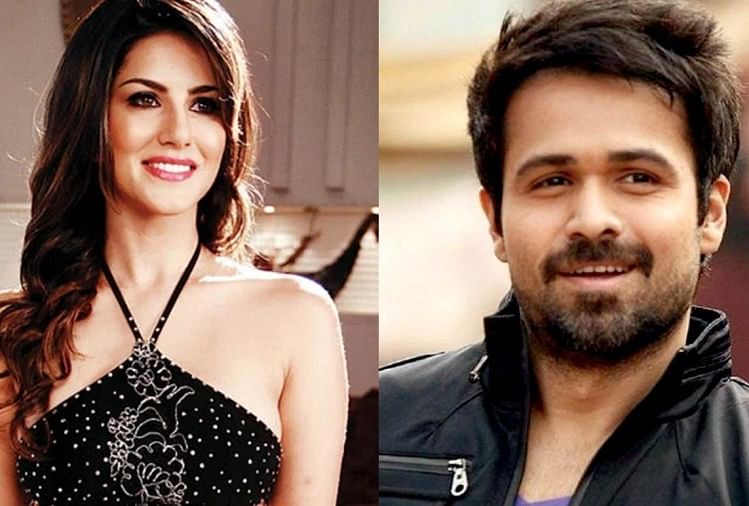 Sunny Leone and Emraan Hashmi
– Photo: Social Media
A case has come up in Muzaffarpur, Bihar, which will surprise you. Actually, here reads 'Son' of Bollywood actor Emraan Hashmi and actress Sunny Leone. You must have been shocked to hear this and wondered when the two of them got married? Actually, the examination form of a student of Dhanraj Degree College of Meenapur is going viral on social media. In this form, the name of Emraan Hashmi is replaced by father and Sunny Leoni is replaced in place of mother. At the same time, the address has a quadrilateral, which is the red light area of ​​the city. Please tell that mobile number and email ID are also registered in this examination form.
This is the whole case
According to the information, on the website of Bihar University, the exam forms of Graduation Part-2 are being filled online at this time. During this, a mischievous student filled the father's name Emraan Hashmi, mother's name Sunny Leone and address Muzaffarpur Red Light Area Quadrilateral in the form. Also, the form went viral on social media.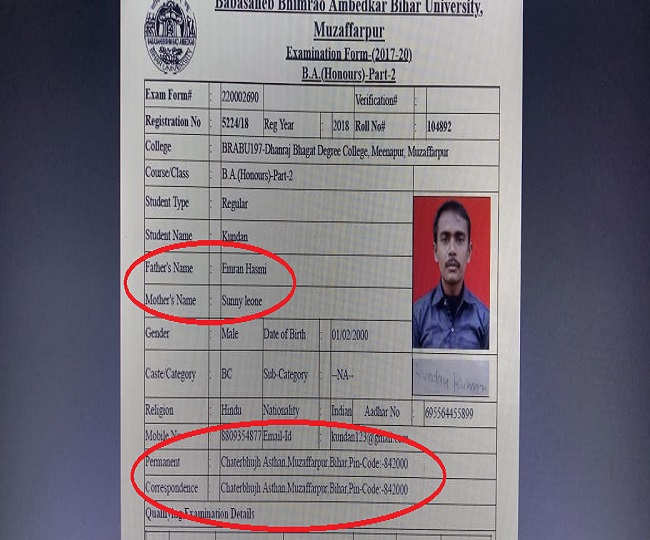 There was a stir when the form went viral
It is being told that the information about this form went viral on social media, there was a stir in Bihar University. After this the case was investigated, in which it was found out that the form is from Dhanraj Degree College, Meenapur. In this case, the Controller of Examinations, Dr. Manoj Kumar says that the student must have done so in a joking manner. By the way, the examination form filled online will be sent to the college for verification. After this, forms are examined at two levels in the university. If such a form is found, it will be canceled.
This form can also be fake
Those associated with the university believe that this form which is going viral on social media can also be fake. Maybe someone has done this with the help of Photoshop and uploaded it on social media.

www.amarujala.com