new Delhi
Hours after AAP activists accused Chief Minister Arvind Kejriwal of being detained during Bharat Bandh, Kejriwal questioned the functioning of the central government. He said that the central government tried its best not to be able to show solidarity with the protesting farmers. Earlier, the Aam Aadmi Party (AAP) had alleged that Chief Minister Arvind Kejriwal has been placed under house arrest by the Delhi Police after meeting farmers protesting against the new agricultural laws of the Center on the Singhu border.
The AAP convenor came out of his residence after several hours of dramatic events and addressed party members. He said, "If I had not been stopped, I would have gone and supported the farmers in Bharat Bandh. I am glad that the India bandh was successful. I sat inside and prayed for the farmers who were protesting. "Kejriwal said that the central government made every effort to not get out. The Chief Minister said, "They tried their best not to get out. If they had not stopped me, I would have gone to support the protesting farmers. I hope that the central government will agree on the demand of farmers and enact laws on MSP so that they do not have to face any more trouble. "
Kejriwal said, "There was a lot of pressure on us to allow stadiums to be used as temporary jails, but we did not give permission and I think it helped the movement." But since then the Center is very angry. "The Chief Minister told the workers," I congratulate all of you for serving the farmers as sevadars ". Earlier, Deputy Chief Minister Manish Sisodia said that he was asked by Kejriwal Accommodation was not allowed. The AAP leader later addressed a press conference outside the Chief Minister's residence.
Earlier, AAP spokesperson Saurabh Bhardwaj claimed at a press conference that the Delhi Police had arrested Kejriwal at his residence. However, Special Police Commissioner (Law and Order) North Zone, Satish Golcha, dismissed the allegations, saying that the situation in the national capital was peaceful. Deputy Commissioner of Police (North) Anto Alphons also shared a picture of the entrance to Kejriwal's residence and dismissed all the allegations.
Addressing a press conference outside Kejriwal's residence, Sisodia claimed that he and several party MLAs were not allowed to meet the chief minister. The opposition BJP and Congress termed Kejriwal's so-called detention as 'political manipulation'. Delhi BJP spokesperson Naveen Kumar said that the AAP party is involved in the politics of lies and fraud. He tweeted, "Yesterday Chief Minister Kejriwal went to Singhu Border and he also went to a party in the evening. Here is the video. They are calling the house a rest under house arrest. "Delhi Congress President Anil Chaudhary said," This is trickery. How can they support the Bharat Bandh when their government has notified the new agricultural law? They will have to wait for Amit Shah's permission before leaving their residence. "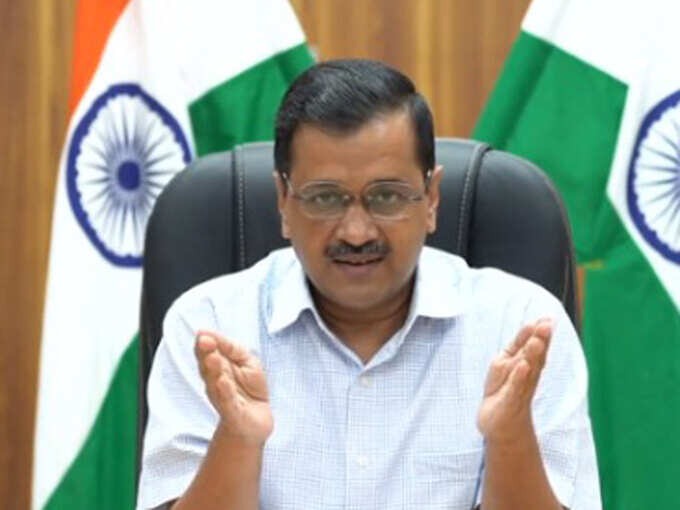 navbharattimes.indiatimes.com