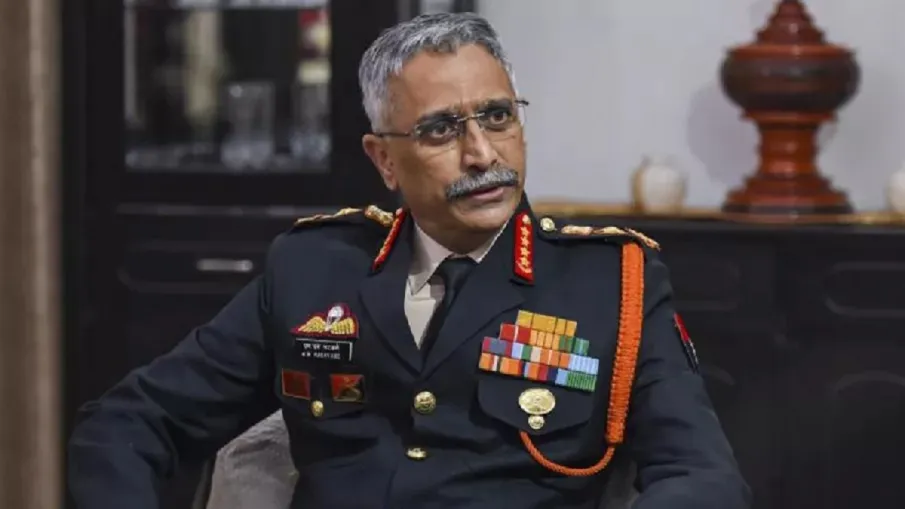 New Delhi: Army Chief General MM Narwane left for a six-day visit to the United Arab Emirates (UAE) and Saudi Arabia on Tuesday. This is the first visit by an Indian Army Chief to two strategically important countries in the Gulf region. This visit by General Narwane reflects India's growing strategic relations with both countries and is expected to open up new dimensions of cooperation in the field of defense and security. The visit to General Narwane comes amidst rapidly shrinking events in the Gulf region, including Israel's normalizing relations with several Arab countries and the situation arising from the assassination of Iran's top nuclear weapons scientist Mohsin Fakhrizadeh.
General Narwane's first destination will be the United Arab Emirates, where he will meet senior military officials and discuss strengthening bilateral defense cooperation. The Army Chief said in a statement, "Chief of Army Staff General Narwane has left for the United Arab Emirates and Saudi Arabia from December 9 to 14." "During his yatra, he said These countries will have meetings with their counterparts and senior military leadership. The visit is historic in the sense that this is the first time that an Indian Army Chief is visiting the UAE and Saudi Arabia. "According to the official program, the Army Chief will travel to Soui Arabia from 13 to 14 December.
"He will pursue excellent defense cooperation between Saudi Arabia and India through several meetings with senior officials of security establishments and will exchange views on various defense related issues," the statement said. The statement said that General Narwane would also visit the headquarters of the Royal Saudi Land Force and the King Abdul Aziz Military Academy. The Army Chief is also scheduled to visit the National Defense University of Saudi Arabia and address the students and faculty of the Institute. The visit of General Narwane to the Gulf region is a few days after Foreign Minister S Jaishankar's visit to Bahrain and the UAE. India's relations with Saudi Arabia and the UAE have intensified over the past few years.
Taking an important step last year, India and Saudi Arabia established a Strategic Partnership Council to increase mutual cooperation in strategically important areas. Saudi Arabia is understood to be willing to cooperate with India for joint production of defense equipment. Saudi Arabia is India's fourth trading partner after China, the US and Japan, and a major source of energy (oil). India imports about 18 percent of its crude oil needs from this country. Saudi Arabia is also a major source of LPG for India. Last month, the Army Chief made a three-day visit to Nepal, which has important diplomatic implications. In October, General Narwane visited Myanmar with Foreign Secretary Harshvardhan Shringla.
input language



www.indiatv.in