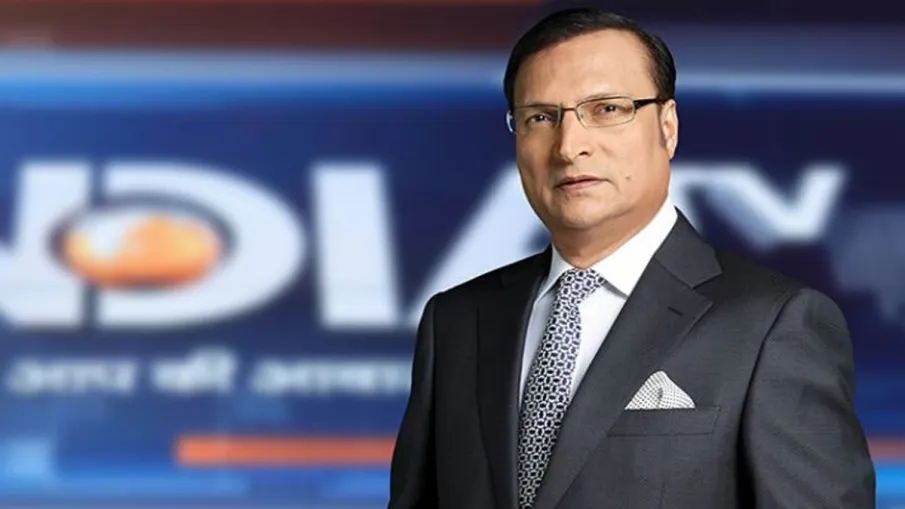 At this time almost all opposition parties have jumped into the peasant movement going against the new agricultural laws. Farmers from Punjab, Haryana and western UP have been sitting on the border of Delhi for the last twelve days. On Tuesday, the farmers gave a call to shut down India, and all opposition parties jumped into politics, supporting it. Most opposition parties, including Congress, NCP, Shiv Sena, Akali Dal, Samajwadi Party, Trinamool Congress and Left parties have demanded that the new laws be repealed. All the big faces of opposition including Rahul Gandhi, Akhilesh Yadav, Arvind Kejriwal, Sharad Pawar, Mayawati have come forward in support of farmers.
Congress leader Rahul Gandhi on Monday demanded in his tweet that 'Ambani-Adani agriculture laws should be repealed'. Trinamool Congress supremo Mamta Banerjee sent her special ally Derek O'Brien to meet farmers in Delhi. Akhilesh Yadav went for a 'Kisan Padayatra' in UP, but was taken into custody. Delhi Chief Minister Arvind Kejriwal met the farmers of Punjab sitting on the Singhu border and said that I came not as a CM but as a 'Sevadar'.
From Sonia and Rahul Gandhi to Sharad Pawar, Uddhav Thackeray, Mamta Banerjee, Akhilesh Yadav, Mayawati, and K.K. Till Chandrasekhar Rao, all the major opposition leaders have jumped into the fray to support the farmers. But the farmer leaders are upset to see all this. Till date, he has not allowed any party leader to come on his platform because he said that when these parties are in opposition, then there are different rants on issues related to farmers and their notes change when they come to power. Farmer leaders say that when these leaders were in power, at the time, they supported the same provisions which Prime Minister Narendra Modi has included in the new agricultural laws.
In our prime time show 'Aaj Ki Baat' on Monday night, we showed how the leaders of political parties, who are now opposing agricultural laws, were earlier talking about abolishing 'mandis', private investment in agriculture The emphasis was on increasing and in favor of ending the stock limit of grains and vegetables.
If you look at the previous statements of these leaders, then you will say that these leaders are misleading and provoking the farmers only in the light of politics. These leaders are resorting to political opportunism and are fueling the peasant movement to surround Prime Minister Narendra Modi. Law Minister Ravi Shankar Prasad has mentioned some things in the Congress manifesto which promised that the APMC Act would be repealed or amended, but now opposed when the Modi government tried to implement this promise Is going.
6 years ago on 27 December 2013, when the Manmohan Singh government was in power, several Congress leaders and chief ministers, including Rahul Gandhi, held a joint press conference in which party spokesman Ajay Maken announced that farmers in all Congress-ruled states APMC will be allowed to sell its crop outside the market. I remember that soon after the formation of the government in 2004, Prime Minister Manmohan Singh wanted to bring agricultural reform, but the left parties and he dropped the idea of ​​reform in agriculture. Kapil Sibal, a minister in the Manmohan government, had said in Parliament that middlemen rob farmers in the APMC market, so they should be allowed to sell their crops directly to big companies.
A similar U-turn has been taken by NCP supremo Sharad Pawar. Pawar was the Minister of Agriculture in Manmohan Singh's government and advocated reform in the APMC Act. In 2010, he wrote a letter to the Chief Ministers of the states supporting reforms to the APMC Act. India TV has shown 2 letters written by Sharad Pawar to the then CM of Delhi Sheila Dixit and Madhya Pradesh Chief Minister Shivraj Singh Chauhan. In these letters, Pawar wrote that for the development, employment and economic prosperity in rural areas, the agricultural sector needs a well-driven market, which requires large investment in cold storage and marketing infrastructure. He wrote that in such a situation the private sector needs to play an important role and for this there should be a regulator and policy environment. Pawar then called for options for private-sector marketing channels for farmers.
Now that the Modi government has incorporated these suggestions into new laws, Pawar is opposing Modi. In an interview in 2005, Pawar even threatened that if the state governments did not agree to change the APMC Act, the central government would stop giving financial aid to the states. Even today Pawar's close leader Praful Patel is not opposing the new agricultural laws. He is only demanding that the MSP system, which is an administrative decision, be included in the Act itself.
But nobody is speaking on a very important question. If the Center fixes the MSP for 22 crops every year, then according to experts, the government will need around Rs 17 lakh crore to buy all 22 crops on the MSP. The total revenue of the government at this time is Rs 16.5 lakh crore. In such a situation, if all the money will be spent on the purchase of crops, then where will the money come for the health, education and security of the country?
Both the NCP and the Shiv Sena gave 'silent support' to the three new agricultural laws in Parliament. Shiv Sena leader Arvind Sawant did not oppose these laws at that time. He had only suggested that farmers should not be cheated on the issue of MSP and contract formation. When Sawant was asked outside the Parliament about the new laws, he said that if someone is doing a good job by bringing a new law, then why should we oppose it? The same Shiv Sena is today supporting the call for Bharat Bandh.
Samajwadi Party chief Akhilesh Yadav, who wanted to take out a 'Kisan Padayatra', should know that his father Mulayam Singh Yadav himself was a member of the Parliamentary Standing Committee on Agriculture in 2019. The committee's report was presented in last year's winter session of Parliament, referring to Mulayam Singh Yadav's remarks that Mulayam said that the mandis needed to be freed from the clutches of middlemen. Referring to this, Uttar Pradesh Chief Minister Yogi Adityanath on Monday alleged that the parties which were opposing agrarian reforms were supporting him in the meeting of the standing committee of Parliament. Yogi clearly said that now in the hope of political gain, an attempt is being made to target Narendra Modi by placing a gun on the shoulders of farmers, but it will not be of any use.
Delhi Chief Minister Arvind Kejriwal reached the Singhu border on Monday as a 'sevadar' among the farmers, met them and opposed the new agricultural laws. But he did not tell the farmers that on November 23, his own government had notified the three agricultural laws in its gazette and implemented it in Delhi.
The parties and leaders whom I have mentioned, at one time supported most of the provisions of the new agricultural laws of the Modi government. When they are reminded of the same thing today, they argue that these laws were made in haste and farmers were not consulted. They demand that these laws should have been sent to the Select Committee. They argue why they were passed in the Rajya Sabha without hasty debate.
The bottom line is that whether it is Rahul Gandhi or Sharad Pawar, Mayawati or Akhilesh Yadav, they have all failed in the elections and they do not want to miss any opportunity to surround Narendra Modi. He also tried to form a grand alliance of opposition parties but failed. He tried to surround Modi on issues like religious intolerance, CAA and NRC by declaring Modi as anti-Muslim, but that did not make any difference.
The opposition is now trying to mobilize the farmers against Modi and force them to withdraw these new laws. These leaders have no meaning in the welfare of farmers. Farmers will now have to think whether their movement is being hijacked by political leaders. Farmer leaders must also realize how anti-national organizations supporting Pakistan and Khalistan are trying to benefit from their movement.
It is clear that the farmers' movement has now been politicized, and foreign forces are trying to take advantage of it against India. All these would ultimately prove to be detrimental to the national interest. (Rajat Sharma)
Watch: Aaj Ki Baat, complete episode with Rajat Sharma 'December 07, 2020



www.indiatv.in