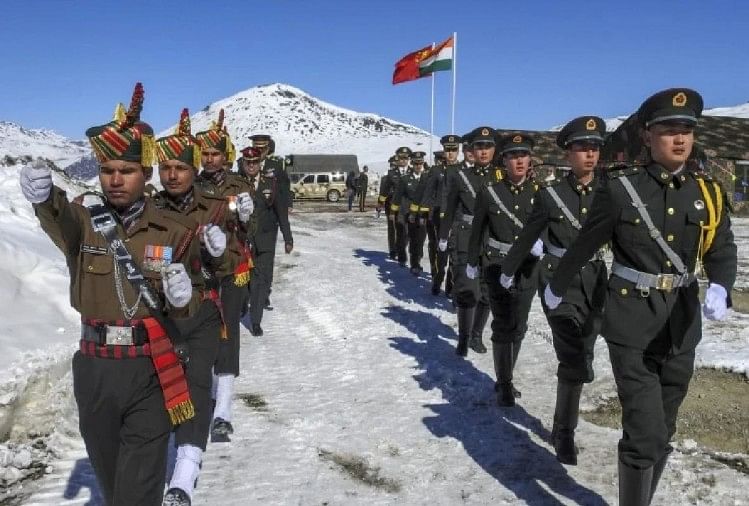 India News
Post-doklam China Developing Military Camps in Depth Areas Along Lac India
On December 8, 2020 by admin
News Desk, Amar Ujala, New Delhi
Updated Tue, 08 Dec 2020 08:56 PM IST
China has been engaged in increasing military strength along the Line of Actual Control (LAC) ever since receiving a befitting reply from the Indian Army in Doklam in 2017. Since the Doklam crisis, China has set up military camps in deep areas near LAC, from Ladakh to Arunachal Pradesh. This information was received from sources on Tuesday.
There has been a tense situation between the Indian and Chinese armies since April-May. Even in this harsh winter, both the armies are facing each other on the sandy mountains of Ladakh at a height of 18 thousand feet. But it seems that it was only after Doklam that China started preparing to deal with any situation.

Local citizens saw Chinese camp
A government source said that China has been building military camps with the LAC in its low-lying areas since the Doklam dispute. Local citizens have seen more than 20 such camps around LAC. By creating these camps, the Chinese army has benefited that it can patrol its area much better. Also, in the event of tension on the border, the Chinese army will also have ease of movement.
For this reason the forces were face to face in Doklam
India gave the Chinese army construction work in the Bhutan region in 2017, after which the Indian and Chinese forces came face to face in Doklam. Due to this construction, China would come very close to that strategically important part of India, called Chicken Neck. Chicken Neck is the part that connects the main part of India and the North Eastern region. If China controls this part, then the ground contact for India from the North East will be lost.
India got appreciation at international level
This stance of India was widely appreciated internationally. The reason for this was for the first time, when someone spoke with eye to eye on the border issue. At the same time, during the ongoing tension between the armies of the two countries in eastern Ladakh, more than 50 thousand Indian soldiers are standing firmly in front of China at inaccessible places.
read ahead
For this reason the forces were face to face in Doklam

www.amarujala.com