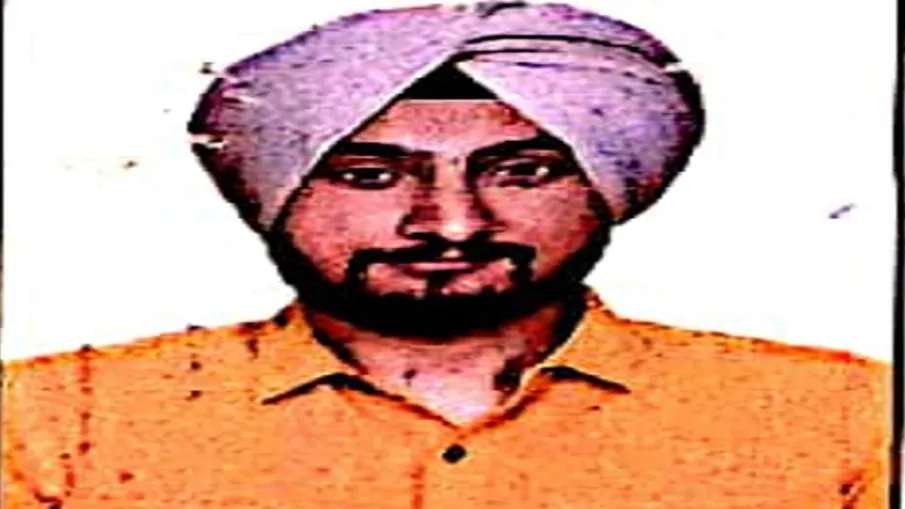 new Delhi: Delhi Police Special Cell has found a major success in the campaign to clamp down on gangsters. According to the information, on the information of Delhi Police, UAE police has detained Most Wanted Sukhmeet Pal Singh alias Sukh Bikariwal from Dubai. According to information, Sukhmeet works for ISI. Earlier Delhi Police arrested five terrorists. After the arrest of these terrorists, the Special Cell of Delhi Police traced the whereabouts of Sukh Bikriwal, the mastermind of the Balwinder Singh murder case in Punjab and has been detained in Dubai with the help of UAE police. Now security agencies are trying to bring Bikriwal to India.
Let us tell you that the special cell of The Delhi Police on Monday thwarted a big conspiracy and arrested five terrorists from Shakarpur area. Of these terrorists, two are from Khalistan and three from Kashmir. These terrorists were arrested after an encounter. Two of the arrested terrorists were allegedly involved in the murder of Shaurya Chakra winner Balwinder Singh in Punjab. Officials gave this information.
The police claimed that these arrests have exposed Pakistan's Inter Services Intelligence (ISI), pro-Khalistan fanatics, Hizbul Mujahideen and people involved in drug terrorism. Of the five accused, Gurjeet Singh and Sukhdeep Singh are residents of Gurdaspur in Punjab, while Shabbir Ahmed, Mohammed Ayub and Riyaz Rather are from Kashmir and are associated with the terrorist organization Hizbul Mujahideen, a police official said.
He said that Gurjeet and Sukhdeep were allegedly involved in the murder of Balwinder Singh. Singh, who was awarded the Shaurya Chakra for combating terrorism, was shot and killed in October. Deputy Commissioner of Police (Special Unit) Pramod Singh Kushwaha said, "Our team received special notice on Monday morning that two criminals of Punjab are to get money from three Kashmiris. On secret information, five people were arrested after a minor shootout in Laxmi Nagar area of ​​Delhi, " he said, adding that three pistols, two kilograms of heroin and Rs 1 lakh in cash were recovered from them. Two cars have also been seized in which they were traveling.
Kushwaha said that preliminary investigation has revealed that there was an attempt to connect terrorist organizations operating in Kashmir with pro-Khalistan terrorists by Pakistan's ISI. According to the official, "They were selling narcotics and this money was used to finance terrorism in Punjab." He said, "It came to light that ISI Pakistan-based Khalistani fundamentalist Harmeet Singh (of Khalistan Liberation Force Chief) and along with Lakhbir Singh (the leader of the KZF-Khalistan Zindabad Force based in Pakistan) is plotting to revive terrorism in Punjab and using gangster Sukh Bhikhariwal for targeted killings.
Input agency



www.indiatv.in