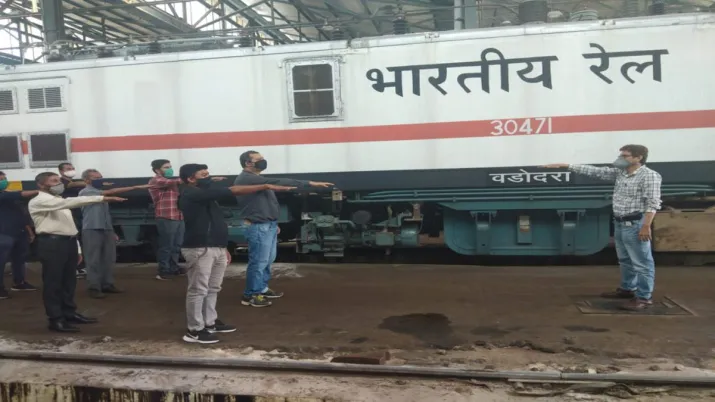 new Delhi. There is good news for millions of employees of Indian Railways. Railway personnel will now be able to treat themselves and their families in private hospitals again. The Railway Ministry had recently passed an order to treat all railway personnel and their families in hospitals and government hospitals of the Railways to cut down their expenses, which has been canceled by the Railway Board following protests from the employees.
At a meeting of the Medical Directors of the Indian Railways under the chairmanship of Railway Minister Piyush Goyal on 2 November 2020, it was decided that all railway employees and their families should be fully treated in railway hospitals. It also included treatment related to the corona virus. In this meeting, it was decided that patients should be referred only to government hospitals in case of inadequate treatment or in-house facility is not provided by the railway hospitals.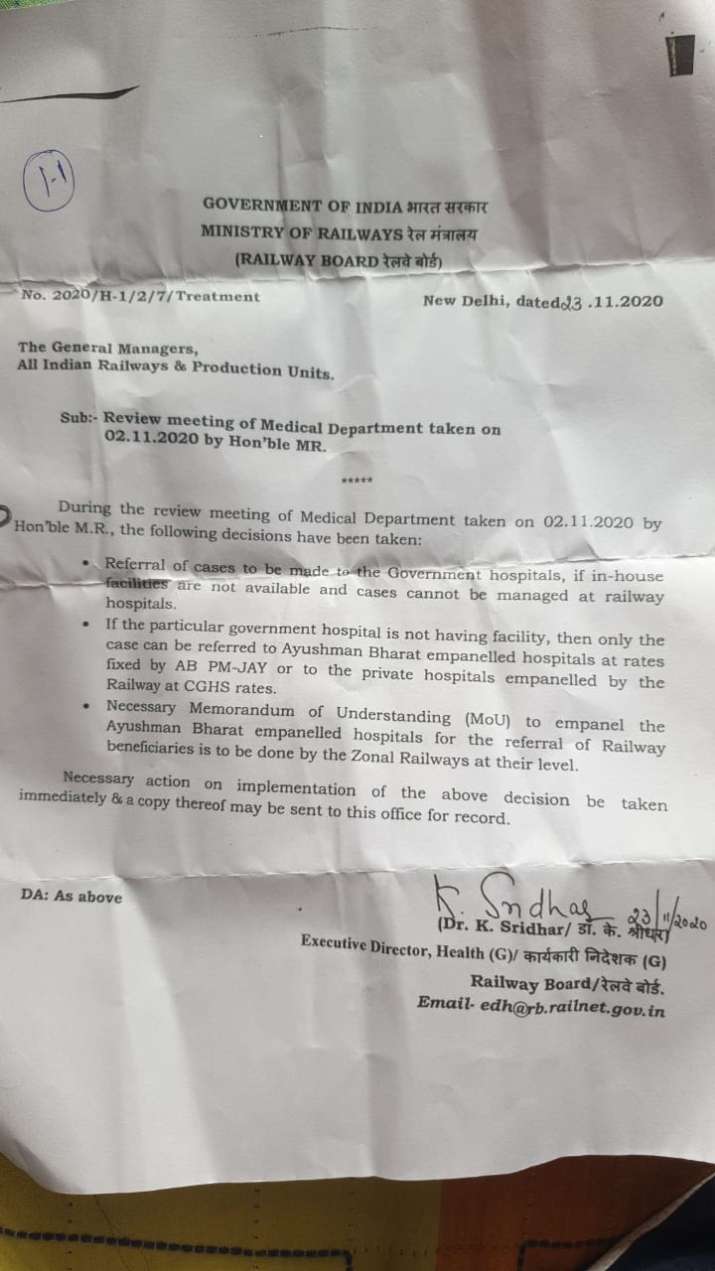 Railway Employees will be able to get treatment in private hospital
It was also decided in this meeting that if a government hospital does not even have the facilities for related treatment, the patient should be referred to private hospitals linked to the Prime Minister Ayushman Bharat Yojana or private hospitals contracted by Railways at CGHS rate. In this regard, on November 23, 2020, an order signed by Dr. K Sridhar, Executive Director, Health, Railway Board, also directed the zonal offices to audit and review the referral case and ensuing expenses of all employees.
Railway employees protested
In this era of corona virus epidemic, the decision of the Ministry of Railways was strongly opposed by the All India Railways Federation (AIRF) and demanded to withdraw the spread. Federation General Secretary Shiv Gopal Mishra put the matter in front of Railway Board Chairman and CEO VK Yadav. Realizing the problems of the employees, the Chairman directed to withdraw this order.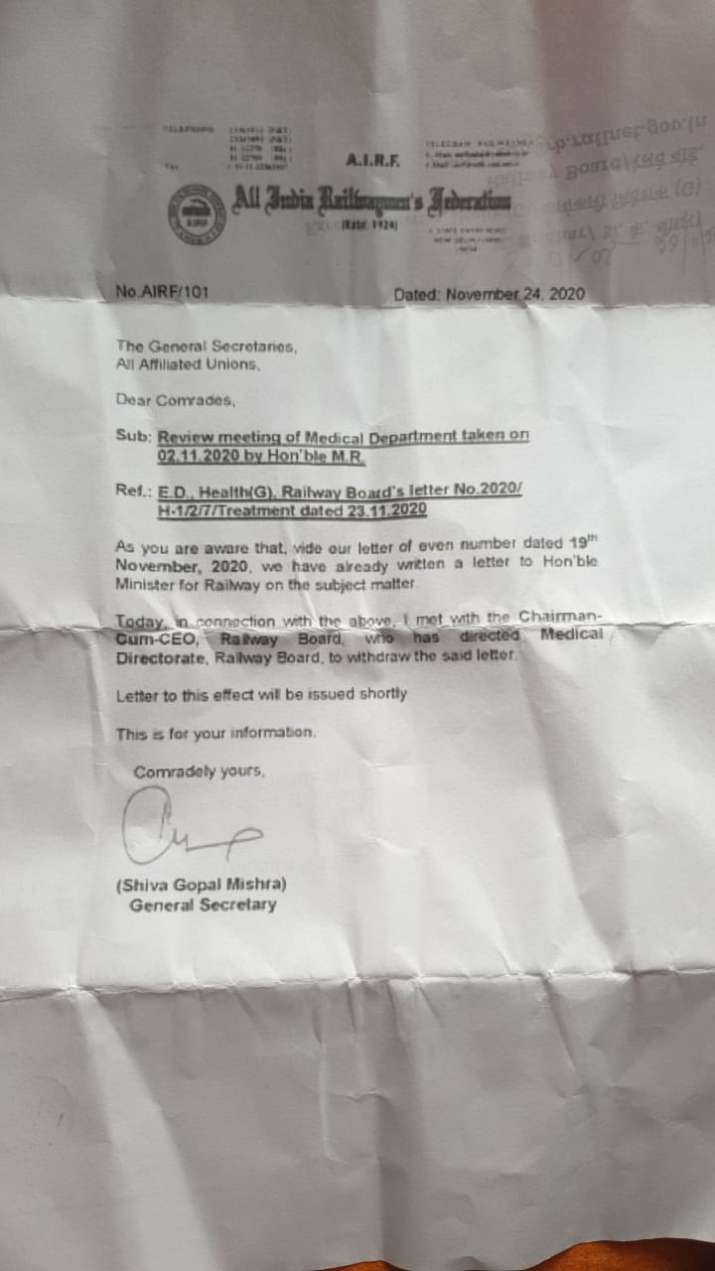 Railway Employees will be able to get treatment in private hospital
Cashless treatment for employees
Indian Railways has tied up with private hospitals across the country to provide better treatment to its employees and their families. Here, employees are referred in case of critical illness. There is a predetermined rate contract between the railway administration and private hospitals, at which employees are treated cashless (without money). Whatever expenses are incurred, the railway administration reimburses private hospitals.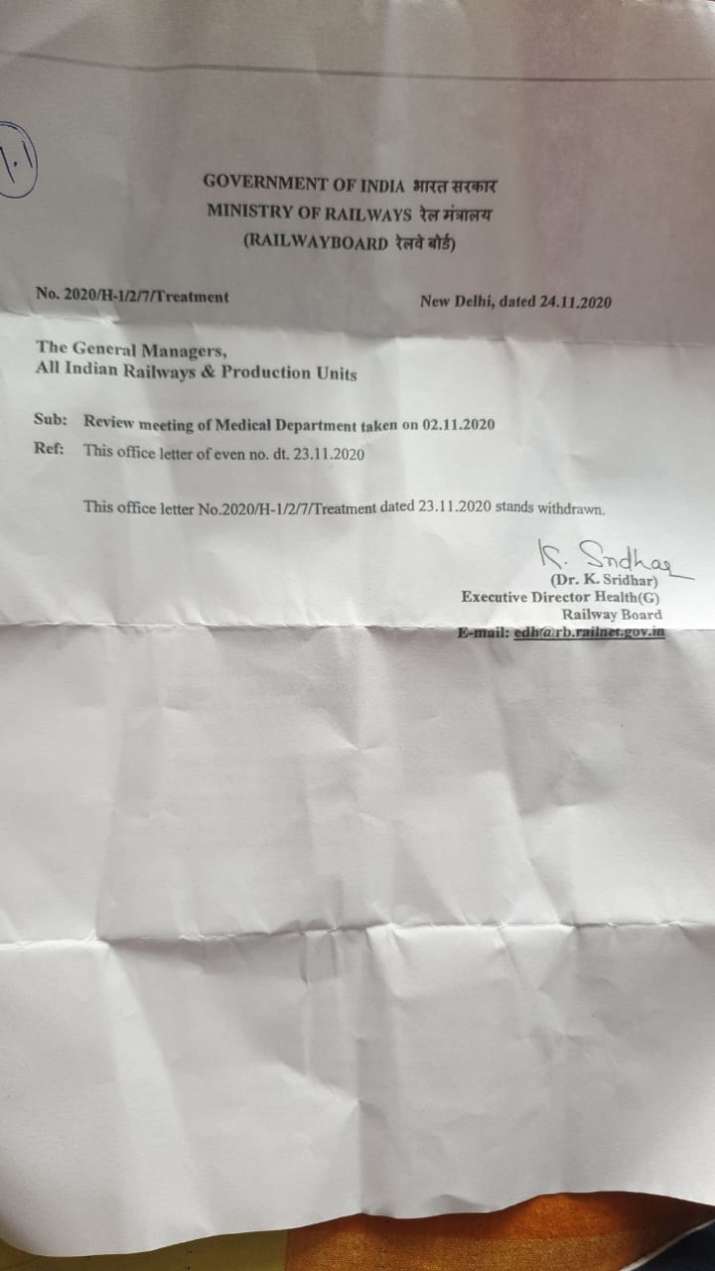 Railway Employees will be able to get treatment in private hospital



www.indiatv.in