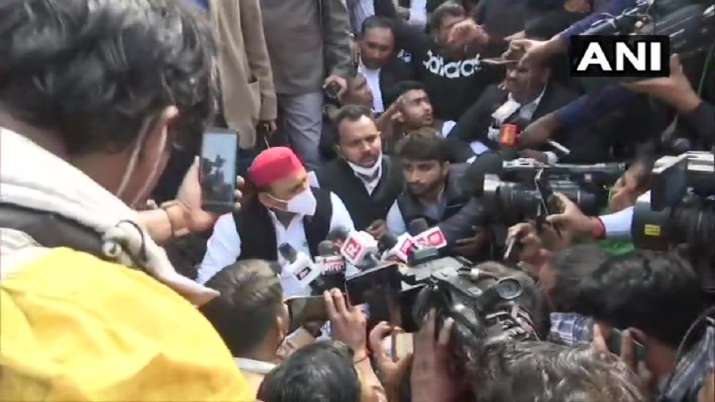 India News
kisan aandolan akhilesh yadav lucknow protest latest news. Political turmoil in Lucknow in the name of farmers, the administration stopped going to Kannauj, then Akhilesh sat on the road
On December 7, 2020 by admin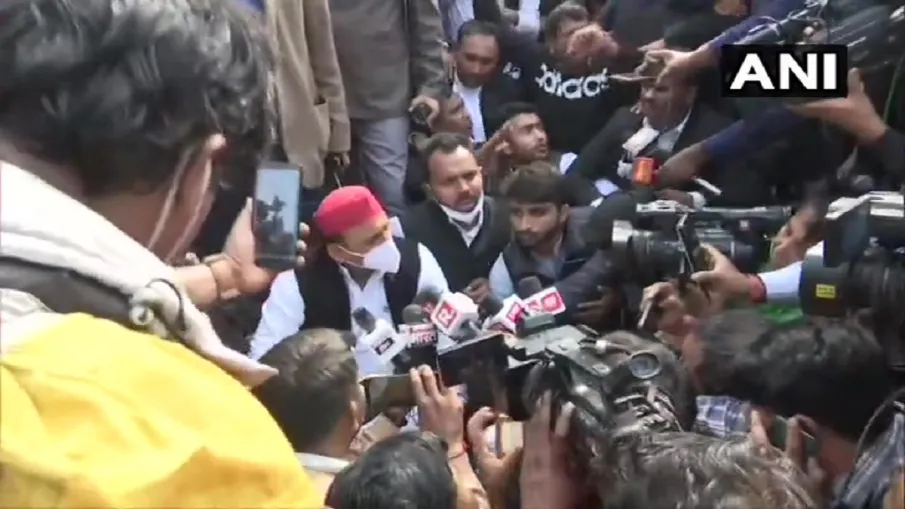 Lucknow. In Uttar Pradesh's capital Lucknow, there has been a political uproar in the name of farmers. Samajwadi Party President Akhilesh Yadav has sat on a dharna on the street. The police administration is adamant on not letting them go to Kannauj. Earlier, just before the exit of Samajwadi Party president Akhilesh Yadav, the police sealed the area around the party office on Monday morning with a blocker. This led to a sharp clash between angry party workers and the police. Police took several activists into custody.
Gautampalli Police Station Chandrashekhar Singh said that SP chief Akhilesh Yadav was scheduled to visit Kannauj today but the district magistrate has not allowed his program, so action has been taken to seal the portion of Vikramaditya Marg going to SP office. A large number of party workers and members of the party's advocacy unit, including Rajpal Kashyap, a member of the Legislative Council of the party, angered by this action of the police rushed to the spot and got into sharp clashes and shocks from the police. Police also took several leaders and activists into custody.
SP national spokesperson Rajendra Chaudhary termed this action of the police administration as undemocratic, saying that the government was scared of Akhilesh's mere involvement in Kisan Yatra. He said, "Everyone has a democratic right to hold a peaceful demonstration and the government is bent on violating it."
Chaudhary alleged that the BJP government is so scared of SP's Kisan Yatra program that it is stopping party workers in every district. On the question of whether Akhilesh would try to visit Kannauj despite the restrictions, Chaudhary gave no clear answer. However, party sources claimed that Akhilesh would try to visit Kannauj.
Meanwhile, the SP tweeted, "In the BJP government, the fear of the SP's Kisan Yatra against injustice from farmers and anti-farmer laws is suppressing the socialists to stop it." The tweet said, "The police party is illegally stopping the party workers by calling them to the police station and visiting the houses. This is absolutely condemnable. Farmers and youth will respond to this arrogant power."
Significantly, in support of the farmers who are protesting against the new agricultural laws and other problems related to the farmers, the SP is starting Kisan Yatras across the state from Monday. Under this, Akhilesh has to participate in the Yatra organized in Kannauj. He is scheduled to travel 13 kilometers from Thathi Mandi to the farmers market of Tirwa.



www.indiatv.in