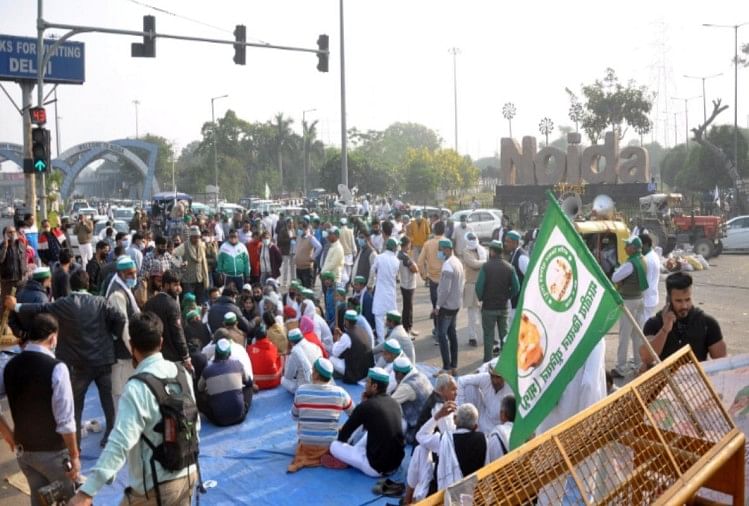 India News
Farmers Called For Shutdown Of India Tomorrow – Farmers Protest: Which Parties Supported India Bandh, What Will Be Closed
On December 7, 2020 by admin
Congress, DMK, AAP and TRS have also announced their support for the Bharat Bandh on November 8 of farmers agitating against agricultural laws. So far, more than 11 opposition parties and ten trade unions have supported the Bharat Bandh.
Meanwhile, NCP chief Sharad Pawar has warned the central government that if the impasse continues, the movement will not be confined to Delhi, people from all over the country will come out in support of the farmers.
What will be closed on this day
At the same time, Swaraj India chief Yogendra Yadav said, India will be closed from morning to evening on Tuesday. There will be a traffic jam till 3 in the afternoon. Milk, fruits and vegetables will be banned. There will be no restriction on marriage and emergency services.
The opposition parties issued a joint statement on Sunday evening saying, "The hastily passed agricultural laws without voting and discussion in Parliament are a threat to India's food security." They are going to destroy our farmers and agriculture.
The central government should follow the democratic process and accept the demands of our farmers. The statement is signed by Congress President Sonia Gandhi, NCP Chief Sharad Pawar, CPI (M) General Secretary Sitaram Yechury, Group leader Farooq Abdullah, SP President Akhilesh Yadav and others.
Earlier, Congress spokesperson Pawan Kheda said, Congress will hold demonstrations at all district and state headquarters in support of farmers and ensure the success of Bharat Bandh. DMK chief MK Stalin said, the demand of farmers to withdraw the laws is absolutely valid. Actor Kamal Haasan's Makkal Nidhi Mayam has also supported the farmers.
AAP leader Gopal Rai said, all party workers and volunteers will take part in the bandh in support of the farmers. On Saturday, the Left parties, TMC, RJD and ten trade unions also announced to support the Bharat Bandh.
Tomar churned with junior ministers
Agriculture Minister Narendra Singh Tomar held a meeting with Minister of State Kailash Chaudhary and Purushottam Rupala on Sunday after the fifth round of talks with farmers failed on Saturday. Now the next round of talks with the farmers are to be held on November 9.
Agricultural laws will not be withdrawn: Chaudhary
All three agricultural laws are in favor of the farmers and will not be withdrawn. If necessary, the government can amend these to meet some of the demands of the farmers. The real farmers of the country are not concerned with the laws and are working in their fields. Some parties have lured people agitating for political gains. Therefore, they should not be tempted by such people.
Kailash Chaudhary, Minister of State for Agriculture
Vijendra warns of returning Khel Ratna Award
Olympic medalist boxer Vijender Singh said if the agricultural laws are not withdrawn, he will return his Rajiv Gandhi Khel Ratna Award. Vijendra arrived on Sunday to support the agitating peasants on the Singhu border. Meanwhile, two-time Asian Games gold medalist Padma Shri Pahlawan Kartar Singh reached Delhi on Sunday evening to return the awards of 30 veteran players.
India will talk on 9th due to bandh
We were given 8th date for talks by the government, but we did not feel right to break the India bandh on that day. This was not the intention of the government. The 9th time has been given for our talks.– Baldev Singh, farmer leader

www.amarujala.com