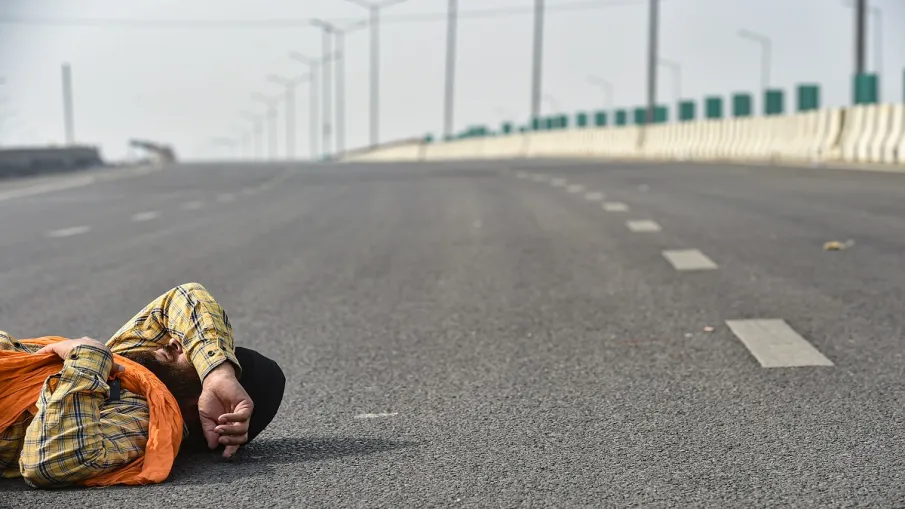 new Delhi. The farmers' movement continues on the borders of Delhi. Because of which people coming to Delhi from other states are facing problems. While many borders connecting neighboring states with Delhi are completely closed, some are partially closed. Traffic is running normally on some borders, in such a situation the Delhi Traffic Police has advised those coming into the city to use these routes. Let us tell you which routes are closed due to Kisan agitation and which route you should use to come to Delhi.
Which routes are open / closed
The shout border connecting Noida to the capital Delhi is closed due to the peasant movement near Gautam Buddha Gate. Avoid coming to Noida Link Road coming to Delhi and use DND.
A stretch of NH-24 at Ghazipur border connecting Ghaziabad with the capital Delhi is completely closed. The NH-24 route from Ghaziabad to Delhi is closed, while the NH-24 lane from Delhi to Ghaziabad is open. People going from Ghaziabad to Delhi can use Apsara, Bhopura and DND.
Tikri and Jharoda borders are completely closed for traffic movement.
Badusarai border is open only for cars and two wheelers.
The Jhatikara border is open only to two wheelers.
The boundaries that connect Haryana to Delhi are open – Dhansa border, Daurala border, Kapashera border, Rajokari border NH-8, Bijwasan / Bajghera border, Palam Vihar border, Dundahera border
Singhu border, Auchandi border, Piao Maniyari border, Mangesh border are completely closed. NH-44 is closed from both sides. People visiting Delhi can use the boundaries of Lampur, Safiabad and Saboli.
Traffic diverted from Mukarba and GT Karnal Road.
People are advised to avoid using Outer Ring Road and GT Karnal Road, NH-44.
Some auto, taxi associations in Delhi will join Tuesday's 'Bharat Bandh'
Commuters may face problems in Delhi on Tuesday as some auto and taxi associations in the city have decided to support the 'Bharat Bandh' called on 8 December to protest against the new agricultural laws of the Center.
However, many other unions have decided to continue the services in general despite supporting the farmers' movement.
Sanjay Samrat, president of the Delhi Taxi Tourist Transporters Association, said in a statement that several auto-taxi organizations would join the Bharat Bandh on December 8. He said that representatives of various bus and taxi organizations also reached Singhu border on Sunday to show their support to the farmers.



www.indiatv.in