Highlights:
FIR for picketing without permission
FIR on 18 leaders including Tejashwi, Madan Mohan Jha
Nitish agitated after registering FIR
Where are you arrested

Patna:
The administration also took action after the RJD took permission in support of the peasant movement. A case has been registered against 18 top leaders including Leader of Opposition Tejashwi Yadav, Congress state president Madan Mohan Jha. These include MLAs Alok Mehta, Ramanand Yadav, former minister Shyam Rajak, Ramai Ram, former MLA Shakti Singh Yadav alias Artrimuni, Mrityunjay Tiwari, Anil Kumar, Rambali Yadav, Subodh Kumar Yadav, Umarla Thakur, Anita Devi, Congress leader Madan Mohan Jha, Anil Sharma, KD Yadav, Chandeshwar Singh, Ramnaresh Pandey are also included. All these have been booked under sections 188, 145, 269, 279 and 3 Epidemic Act of IPC.
After the case was registered, CM Nitish got angry
Tejaswi has also made administrative action a political issue. After the case, the fiery Tejashwi challenged Chief Minister Nitish Kumar by tweeting. He tweeted that 'cowardly and hostile Chief Minister of Bihar, led by the cowardly and hostage Chief Minister, has lodged an FIR against us in the crime of raising voice in favor of farmers. Arrest if you have power, if you do not, after waiting, I will arrest myself. If the FIR for the farmers is to be hanged, then give it. See that tweet of Tejashwi …
This is the whole case
In fact, the RJD has also jumped in support of the farmers standing on the Delhi border. In the same episode, on 4 December, the RJD announced that the leader of the grand alliance, along with Tejashwi Yadav, will stage a sit-in on December 5 under the Gandhi statue at Gandhi Maidan in Patna. Several leaders of the grand alliance reached Gandhi Maidan along with Tejashwi Yadav and Congress state president Madan Mohan Jha at 10 am on December 5. But the administration banned the demonstration at Gandhi Maidan citing several problems, including the Corona epidemic. After this, all these leaders including Tejashwi sat on the dharna at the gate of Gandhi Maidan. Regarding this, the administration has registered cases against 18 leaders including Tejashwi Yadav and Madan Mohan Jha.
Before this, Nitish had shown Tejashwi his rage in the House
A few days ago, on the last day of the winter session of 5 days from the assembly, Chief Minister Nitish Kumar had shown Tejashwi his rage. In fact, in the assembly, Tejashwi had even gone beyond the limits of words and said that Nitish Kumar did not produce another child only for fear of having a daughter. During this time, Tejashwi even made objectionable remarks on Nitish Kumar.
CM Nitish showed his form of rage when Tejashwi crossed the limits
After this, when Chief Minister Nitish Kumar started speaking, he looked very upset. Tejashwi was even told by Nitish to be the Deputy Chief Minister with chargesheet and compassionate gestures. Nitish did not stop here, he also asked Assembly Speaker Vijay Sinha to investigate Tejashwi's allegations and take action if found false. After this, there was a fierce uproar in the assembly. The situation was that the house had to be adjourned for half an hour.
Watch that video of Nitish's anger …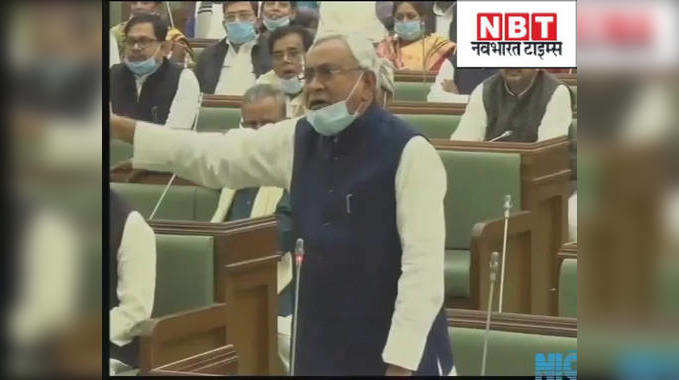 Bihar Legislative Assembly: Nitish's rage in the House, Tejashwi crossed the limits and the CM rubbed the words in the entire assembly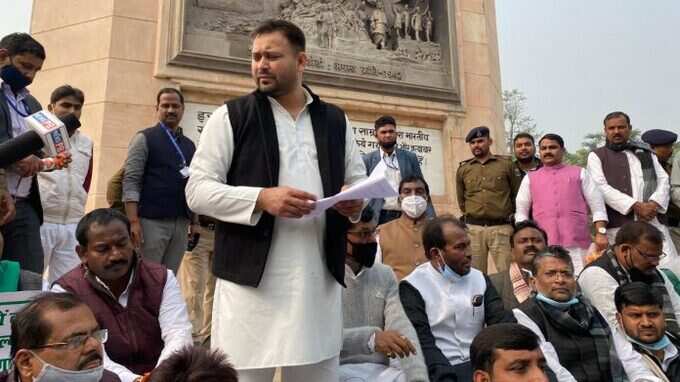 navbharattimes.indiatimes.com