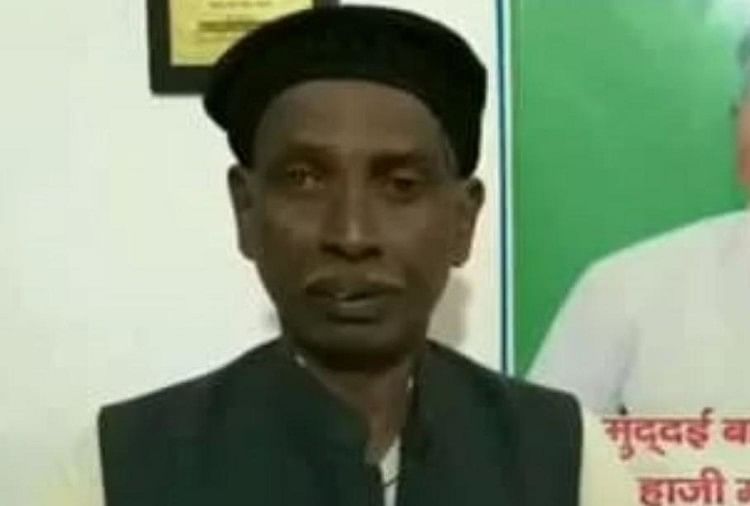 India News
Ikbal Ansari Said Dont Celebrate Vijay Diwas Or Black Day. – Ansari's appeal: Ayodhya dispute is over, don't celebrate Black Day or Victory Day now
On December 6, 2020 by admin
News Desk, Amar Ujala, Ayodhya
Updated Sun, 06 Dec 2020 10:49 AM IST
Iqbal Ansari was a party to Babri Masjid
– Photo: amar ujala
Babri's party Iqbal Ansari has appealed in the Ayodhya dispute that now the Babri demolition has been blocked in the Supreme Court. Both the temple and the mosque are being constructed, so now people should talk about development. They should not be misled by anyone. Neither celebrate Black Day nor Victory Day. Ansari said that it is necessary that Hindu-Muslim unity be maintained so that the country will be strengthened.
On Sunday, December 6, security arrangements have been tightened in Ayodhya on Sunday. Searches for visitors to Ayodhya including Nayaghat Bandra Tiraha, Udaya Chauraha, Terdi Bazar, Ramghat Square, Booth No-4, Mohabra Tiraha Was taken. The IDs of the suspects were checked and also verified if needed. Paramilitary forces have been deployed in the terraced market, Dharmakanta, Katra and other mixed populated areas.

At the same time, on Saturday late evening, the police, hotels, Dharamshalas, guest houses, etc. located in and around Ayodhya were also checked, during this time the ID of outsiders staying there was also checked. The security personnel were on alert at the barriers on the route leading to the Sri Ramjanmabhoomi complex. In the evening the Ayodhya Police along with RAF, PAC and Police Force visited the area and made people feel safe. All intelligence agencies are keeping an eye on all the suspects in the city, search operations were also carried out by anti-sabotage team, bomb and dog squad in the areas around the premises.

www.amarujala.com