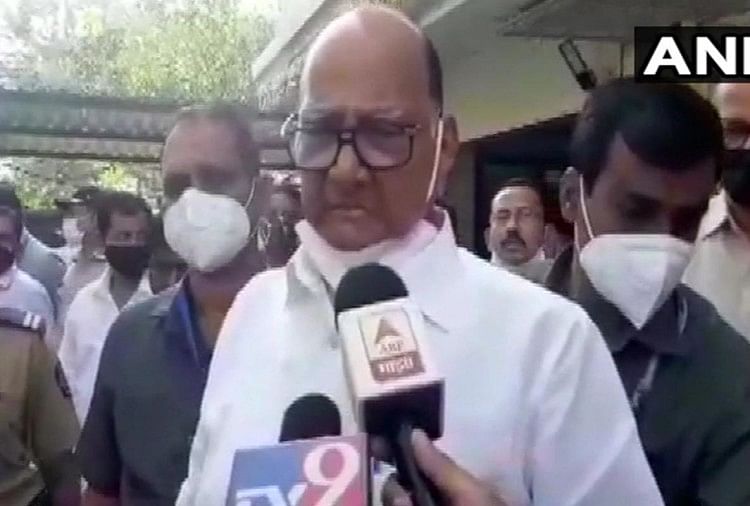 India News
Farmers Protest Sharad Pawar Says Modi Govt Did Not Listen Us And Pass Bill In Haste Select Committee Congress Trs
On December 6, 2020 by admin
News Desk, Amar Ujala, Mumbai
Updated Sun, 06 Dec 2020 07:03 PM IST
The farmers' movement continues for the 11th consecutive day in the country. Farmers are stuck on Singhu, Tikri, Delhi-Ghaziabad, Chilla and other borders. Negotiations with the central government on Saturday have also been inconclusive. At the same time, Nationalist Congress Party (NCP) President Sharad Pawar has reacted to this. He says that this problem has arisen due to the government's haste. He also accused the government of not listening to him.
Will meet the president on December 9

In view of the peasant movement, the NCP chief will meet President Ram Nath Kovind on December 9. NCP spokesman Mahesh Tapse said that former Union Agriculture Minister Pawar will apprise the President about the situation in the country in view of farmers' performance. Explain that during the monsoon session of Parliament in September, the members of NCP left the House when the Agriculture Bills were introduced in Rajya Sabha.
NCP chief Sharad Pawar to meet President Ram Nath Kovind on December 9, over farmers' protests: NCP Maharashtra office

(File photo) pic.twitter.com/4OAJJ5mcFH
– ANI (@ANI) December 6, 2020
Farmers across the country will join them
Sharad Pawar said, 'The farmers of Punjab and Haryana are the main producers of wheat and paddy and they are protesting. If not resolved soon, we will see that farmers across the country will join them.

When Bill was being passed, we'd requested govt that they shouldn't be in a hurry, it should be sent to Select Committee & a discussion is needed, but that didn't happen and the Bill was passed in haste. Now govt is facing problems because of that haste: Sharad Pawar, NCP Chief https://t.co/fZg7LaXSrU

– ANI (@ANI) December 6, 2020
Pawar said that the government is facing this problem due to its haste. He said, 'When the bill was being passed, we had requested the government not to hurry. It should be referred to the Selection Committee of the Lok Sabha and it needs to be discussed. But this did not happen and the bill was passed in a hurry. Now the government is facing problems due to its haste.
Congress announced support for Bharat Bandh
Congress spokesman Pawan Kheda said on Sunday, 'Congress has decided to support the Bharat Bandh on December 8. We will also perform at our party offices. This will be a strong step extended by Rahul Gandhi in support of the farmers. We will ensure that the performance is successful. '



www.amarujala.com