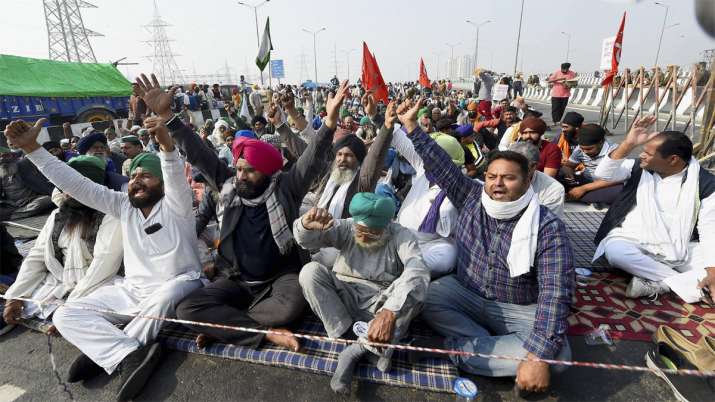 India News
kisan andolan hindi news delhi chalo farmers protest today govt meeting live updates | 5th round of talks with farmers today, farmers have been standing on the border of Delhi for 10 consecutive days
On December 5, 2020 by admin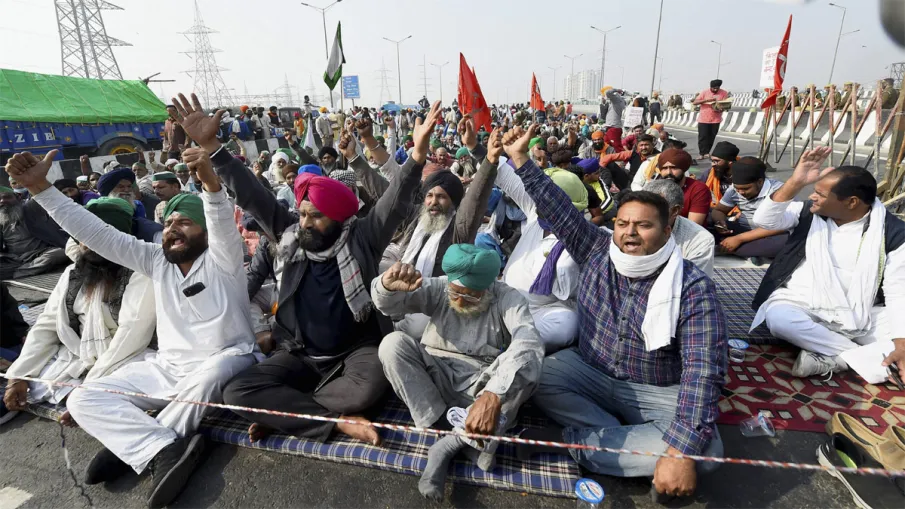 new Delhi. Farmers have been fighting for the last 10 days at different borders of Delhi against three new agricultural laws brought by the central government. So far, 4 meetings have been held between the government and the farmers. The farmers' movement has been continuously gaining momentum to put pressure on the government. Meanwhile, on Saturday, the government will once again try to convince the farmers. Today there is a fifth round of talks between the government and farmer leaders. Union Agriculture Minister Narendra Tomar will be involved in the talks to be held today. He will be accompanied by Food Minister Piyush Goyal and Minister of State for Commerce and Industry Somprakash. It is believed that a decision may be taken in this meeting. After the last meeting held on 3 December, Union Agriculture Minister Narendra Singh Tomar has given credence to consideration of many demands of farmers.
In Haryana, a delegation of Jannayak Janata Party (JJP) leaders met state Home Minister Anil Vij and demanded withdrawal of cases against the farmers if they protested. Several cases have been registered against agitated farmers in Haryana. JJP leader Digvijay Chautala said that the Home Minister has assured us that he will look into the matter and discuss the issue with the Chief Minister.
Strike on 8 December
Farmers' organizations have announced to burn the effigy of the Prime Minister. Also on 8 December, India called for a shutdown. If he did not listen to them in two words, he would stop more roads reaching the national capital. Bharatiya Kisan Union General Secretary Harinder Singh Lakhwal said that we have decided to shut down Bharat Bandh on December 8 and during this time we will also take over all toll plazas. He said that the farmers will protest against the central government and corporate houses on Saturday and will burn their effigies. On December 7, the players will return their medals showing solidarity with the farmers.
Government has given assurance
On Thursday, Tomar assured a group of 40 farmer leaders of farmer organizations that the government would do everything possible to address their concerns. Under this, issues like strengthening the mandis, creating a common environment with the proposed private markets and giving the farmers the freedom to go to higher courts for dispute resolution are ready to be considered. He also said that procurement arrangements will continue at the minimum support price (MSP). But the other party noted several flaws in the laws, saying these laws were passed in a hurry in September.
Keep yourself up-to-date by reading the latest Hindi news and special stories of India and abroad on India TV. Click here to watch Live TV. Click for National News in Hindi India Section



www.indiatv.in