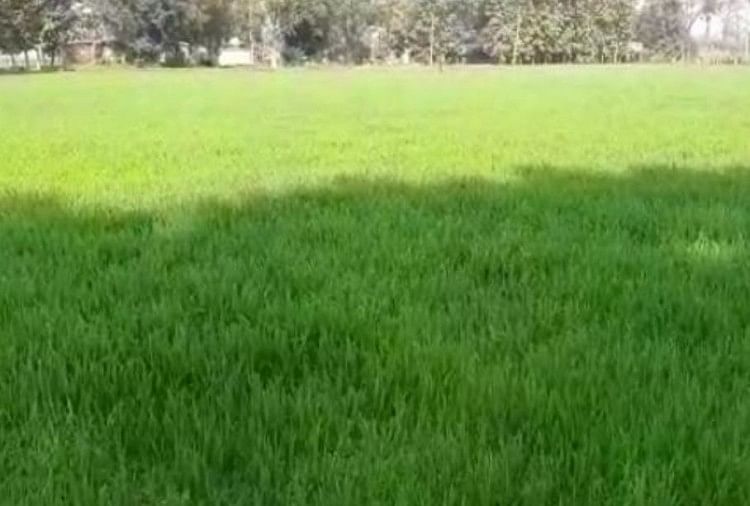 India News
Elliptical Masjid with two towers to be built in Ayodhya Design Ready – oval mosque with two towers to be built in Ayodhya, designed, 2000 people will be able to offer prayers together
On December 5, 2020 by admin
Land given for mosque
– Photo: amar ujala
The mosque to be built at Dhanipur in Ayodhya will be oval with two towers separated from the traditional form. Arches will not be made to give it a modern look.
2000 people will be able to offer Namaz at the same time in this mosque, built in the area equal to Babri Masjid. The Indo Islamic Cultural Foundation Trust has designed it. However, it has not been revealed yet.

On the direction of the Supreme Court, the state government has given five acres of land in Dhannipur village to build the mosque. On September 1, the Foundation took the responsibility of designing the mosque, hospital, Indo-Islamic Research Center and Community Kitchen on this land. Gave it to SM Akhtar. Sources say that the design of the mosque building, which is about 15,000 square feet, is ready. In this, the mosque has been changed from its traditional form to a modern look.
The shape of the building is oval, while the roof will be dome and transparent. Its two towers are designed in modern style. These towers will not look straight but will look light spherical. This mosque will not have arches.
Mosque will illuminate with solar energy
The lighting in the mosque will be arranged with solar energy. Solar panels will be installed for this. Keeping the environment conservation in mind, along with keeping the mosque complex green, there is a plan to conserve water here. (conversation)

www.amarujala.com