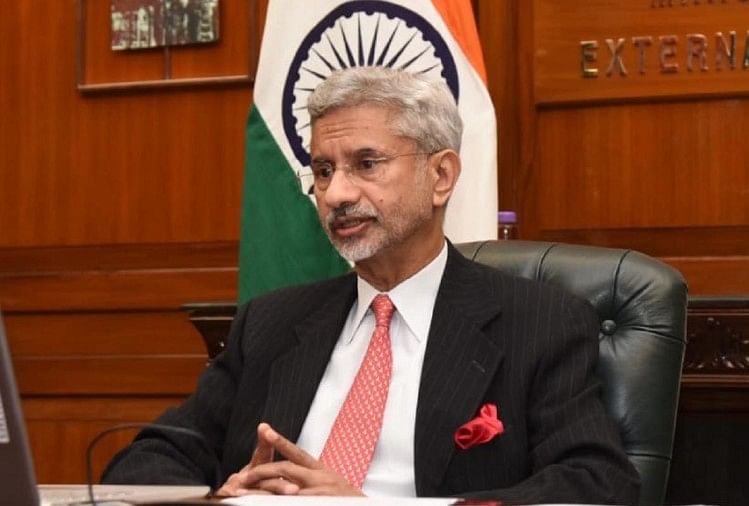 India News
S Jaishankar Will Not Attend Canada Led Covid Strategy Amidst Farmer Protest Anti India Railles In Canada – Justin Trudeau's comment to India, foreign minister will not attend Canadian meeting on Corona
On December 4, 2020 by admin
News Desk, Amar Ujala, New Delhi
Updated Sat, 05 Dec 2020 02:35 PM IST
External Affairs Minister S. Jaishankar
– Photo: twitter.com/DrSJaishankar
The Canadian PM has decided to uphold his statement after India's resentment over Canadian Prime Minister Justin Trudeau's remarks on the peasant movement. Angered by this, Foreign Minister S Jaishankar has decided not to attend the meeting with Canada over Corona.
According to a media report, New Delhi has informed Ottawa that the Indian foreign minister will not be able to attend the meeting on December 7. Here, anti-India rallies have started in Canada after Justin Trudeau's statement. On Friday, the Canadian High Commissioner Nadir Patel was summoned by the Ministry of External Affairs in New Delhi.
India had said that the Canadian PM's remarks could affect the relationship between the two countries. The Foreign Ministry reported that such remarks by Prime Minister Justin Trudeau have encouraged extremist activities outside the Indian Mission in Canada.
The statement issued by the Ministry of External Affairs said that these remarks by the PM have encouraged extremist meetings in front of our High Commission and Consulates in Canada. This raises a big security question. We expect the Government of Canada to ensure the safety of Indian diplomats.
Even after expressing resentment towards India, the Canadian PM has stood by his statement and said on Friday that Canada will always stand for peaceful protest and human rights.



www.amarujala.com