Highlights:
Congress is opposing the agricultural law, Rahul Gandhi is encircling the Modi government
Video of 2012 Congress leader Kapil Sibal surfaced, advocating for agricultural law
Explain that farmers are camping on the Delhi border in protest against the agricultural law
new Delhi
Today the Congress may be supporting the farmers' movement in protest against the Krishi Kanoon, but when UPA-2 was in power, the Congress supported such a law for the farmers in Parliament. In the House, the then Union Minister Kapil Sibal said that it is necessary for the farmers to get a fair price for their crop. This 2012 video of Sibal is becoming quite viral.

When Sibal supported the farmers law in the House
In the viral video during the Lok Sabha proceedings of December 4, 2012, Sibal is making a statement in the House about the sale of farmers' crops in the market. Sibal is saying that when the farmer has a crop, he does not know in which market he has to go. If it goes to the market, 35-40 percent of the goods go bad and in the meantime 8 people are commission agent middlemen.

With the farmer or with the middleman?
He said that it has been studied that only 15-17 percent of the goods sold by the poor farmer goes to the farmer and the rest goes to the middlemen. The Leader of the Opposition and Opposition parties have to decide whether they are with the farmer or with the middleman.
Sibal said – farmers will get more money
Sibal said during this discussion that the farmer will get more money from this. The commission will end. Simultaneous technology will be found. When to sow the crop, how much water to give, how much fertilizer to give and the buyer of the produce of the farmers will get the buyer as he will get an agreement with the buyer in the pre-pricing buying agreement. This will give more money to the farmer. The common farmer does not know when to go to the market. He does not know when I will sell. Meanwhile 35-40 percent of what he sows gets spoiled.
Rahul Gandhi is supporting the farmers movement
Let us know that former Congress President and MP from Wayanad, Rahul Gandhi is besieging the Narendra Modi government of the Center on the issue of farmer movement. He has made several tweets about the peasant movement. In a tweet, he wrote to the Modi government and wrote, '#IamWithFarmers (I am with the farmers) by tweeting with the hashtag directly warned PM Modi – whenever the ego hits the truth, it is defeated.' However, the BJP retaliated and attacked Rahul. Union Minister Mukhtar Abbas Naqvi tightened and said that we are not the Congress to put a board of no entry for farmers. Let's talk, remove any confusion. The doors of government are always open for dialogue.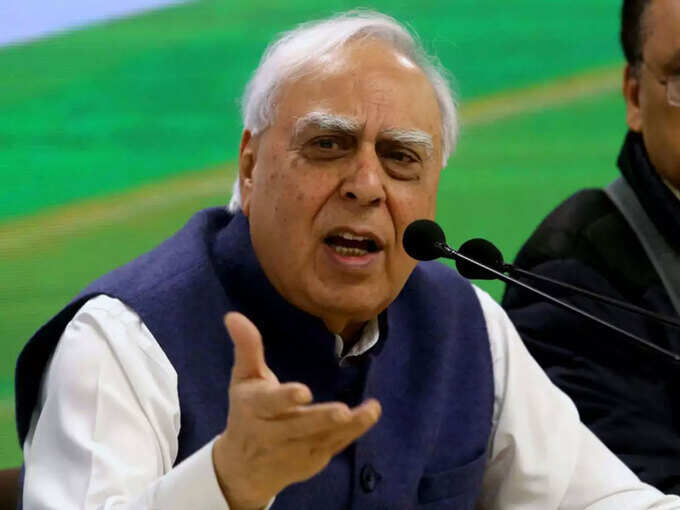 Kapil Sibal (File photo)

navbharattimes.indiatimes.com