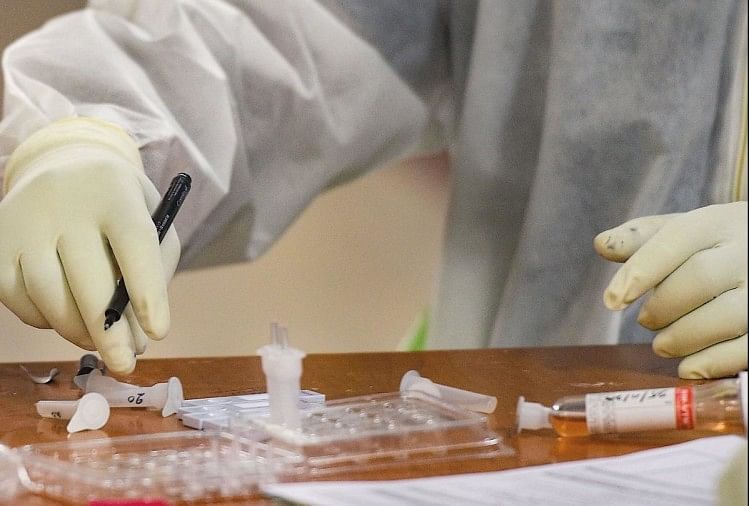 India News
Health Department Took Sample Of Person Died 36 Years Ago For Coronavirus Testing – Health Department Act, Corona Sample Taken Of Dead Person 36 Years Ago
On December 4, 2020 by admin
Surendra Jamwal, Amar Ujala, Ghumarwin (Bilaspur)
Updated Sat, 05 Dec 2020 02:24 AM IST
Another act of Himachal Health Department has come out. Ghumarwin's team from Bilaspur sent the message of the deceased person's corona sample to his family 36 years ago. The message also instructed the person to be isolated and also asked to send IGMC to Shimla for sample examination. Family members are aghast by this function of the Health Department. This is also raising questions on the Kovid test data.
According to the information, the team of Ghumarwin Health Department went to village Badi of Padayalag Panchayat on December 1 to collect samples and samples of the people of the village. Samples of the people of this village were taken after a corona case first came to the village of Bari. In these, samples of Madanlal, his wife and son were also taken from a family. After taking the sample, the health department sent a message on Madanlal's phone, asking to take the sample of Madan Lal's father Prabhuram.

Seeing the message, the family were shocked, because Madan Lal's father Prabhuram has passed away for 36 years. Madanlal said that on Friday his son's report came back positive. After taking samples of the family, the Health Department also sent a message to them to take samples of their deceased father. In this, they were said to be isolated. Madanlal has expressed displeasure over this irresponsible functioning of the Health Department.

www.amarujala.com