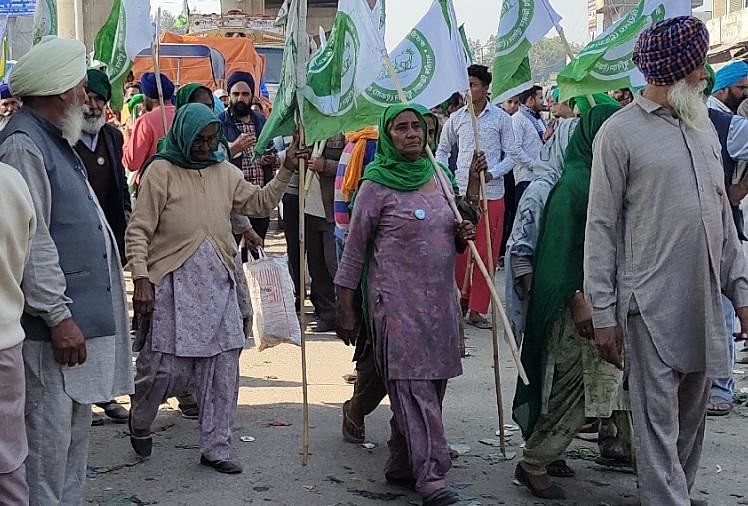 India News
Farmer Protest: Winners of Bhartiya Sahitya Akademi Award in Punjabi Returned Their Awards – Awards returned in support of farmers from Punjab, litterateurs returned awards after Badal-Dhindsa
On December 4, 2020 by admin
News Desk, Amar Ujala, Chandigarh
Updated Fri, 04 Dec 2020 09:23 AM IST
Farmers involved in the movement.
– photo: file photo
The withdrawal of awards from Punjab has started in support of the peasant movement. On Thursday, former Chief Minister Parkash Singh Badal and Rajya Sabha MP Sukhdev Singh Dhindsa returned their Padma awards.
The winner of the Indian Sahitya Akademi Award in Punjabi on Friday, Dr. Mohanjeet, a famous poet of Punjab, eminent thinker Dr. Jaswinder Singh, and a Punjabi playwright and a newspaper editor have returned their awards in support of farmers. This information was given by the Central Punjabi Writers Association.

At the same time, 27 players from Punjab, including former hockey captain Pargat Singh, have announced to return their awards in support of the farmers. All the players, including Pargat Singh, will return the award on December 5. Pargat Singh is a Congress MLA from Jalandhar Cantt and is associated with the peasant family. Apart from Pargat Singh, Kartar Singh Pahalwan, Brig Harcharan Singh, Davinder Singh Garcha, Surinder Sodhi, Gundeep Kumar, Sushil Kohli, Mukhbain Singh, Colonel Balbir Singh, Gurmel Singh, Golden Girl Radbir Kaur, Jagdish Singh, Baldev Singh, Ajit Singh, Harmique Players like Singh, Ajit Pal Singh, Chanchal Randhawa, Sajjan Singh Cheema, Hardeep Singh, Azaib Singh, Sham Lal, Harvinder Singh, Harminder Singh, Suman Sharma, Premchand Dogra, Balwinder Singh and Saroj Bala are also going to return the awards.
Winners of Bhartiya Sahitya Akademi Award in Punjabi including Sirmour Shire Dr Mohanjit, eminent thinker Dr. Jaswinder Singh & Punjabi playwright & editor of Punjabi Tribune Swarajbir have returned their awards to show support for farmers: Central Punjabi Writers' Association
– ANI (@ANI) December 4, 2020



www.amarujala.com