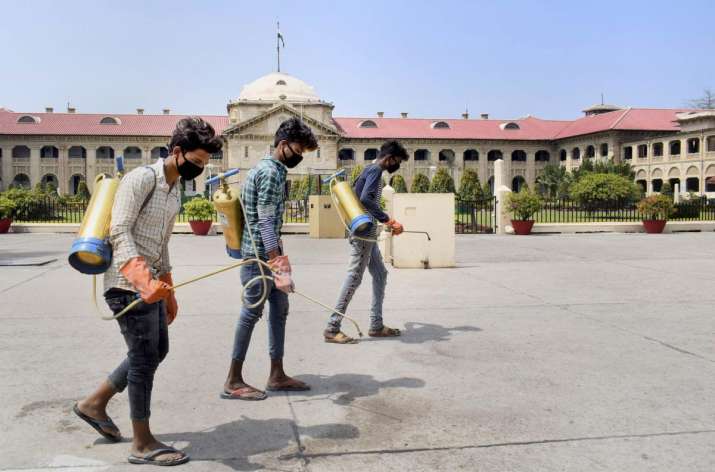 India News
1,985 fresh COVID-19 cases in UP, tally crosses 5.5 lakh-mark – 29 more deaths from Coronavirus in Uttar Pradesh, 1985 new infected; High Court Serious
On December 4, 2020 by admin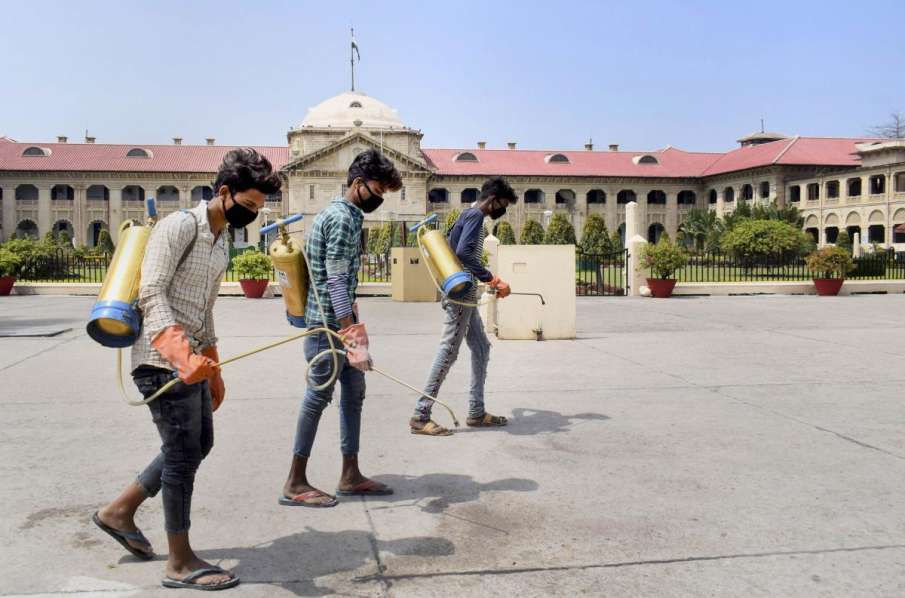 Lucknow: In the last 24 hours in Uttar Pradesh, with the death of Corona virus, 29 more people have died so far due to infection, 7,877, while in the same period the number of 1,985 new infected people in the state has increased to 5,51,179. is. Additional Chief Secretary (Health) Amit Mohan Prasad told reporters on Friday that currently 22,665 patients are undergoing treatment in the state. He said that 5,20,637 people in the state have recovered from the infection so far and 2,247 people have been discharged from hospitals in the last 24 hours.
According to Prasad, at present the recovery rate in the state has come down to 94.46 percent. According to a bulletin issued by the Health Department, out of 29 deaths in the last 24 hours, five from Lucknow, three from Jaunpur, two people each died from Prayagraj, Varanasi, Meerut, Muzaffarnagar and Mainpuri, Kanpur Dehat.
According to the bulletin, in the last 24 hours, the maximum number of 259 cases have been reported from Lucknow, followed by 224 from Meerut, 120 from Varanasi and 117 from Ghaziabad. Prasad said that on Thursday, more than 1.71 lakh tests were conducted in the state whereas so far more than 1.99 crore tests have been done in the state.
He said that tomorrow, Chief Minister Yogi Adityanath will launch the 'Mera Kovid Kendra' app of the Health Department. Prasad said that the situation in the state was under control but cases could increase due to winter weather. He has appealed to take necessary precautions.
On the other hand, taking seriously the growing cases of corona in some districts like Ghaziabad, Gautam Budh Nagar, Meerut and Kanpur, besides the capital Lucknow, the Allahabad High Court is raising the District Magistrates and Police Chiefs of these districts to curb Kovid-19 cases. On Wednesday, directed to file an affidavit citing the steps.
Hearing a public interest litigation related to Kovid-19, a division bench of Justice Siddharth Verma and Justice Ajit Kumar said, "As far as the above districts are concerned, it is clear that given the increase in active cases of Corona, the police Not taking action as much as necessary. "
The court directed the state government that there should be vigilance on the boundaries of these districts, so that the people coming to these districts from other districts and other states can be properly investigated. The court said that medical facilities should be increased in these districts affected by Corona. The court fixed December 10, 2020 as the next date of hearing in the case.



www.indiatv.in