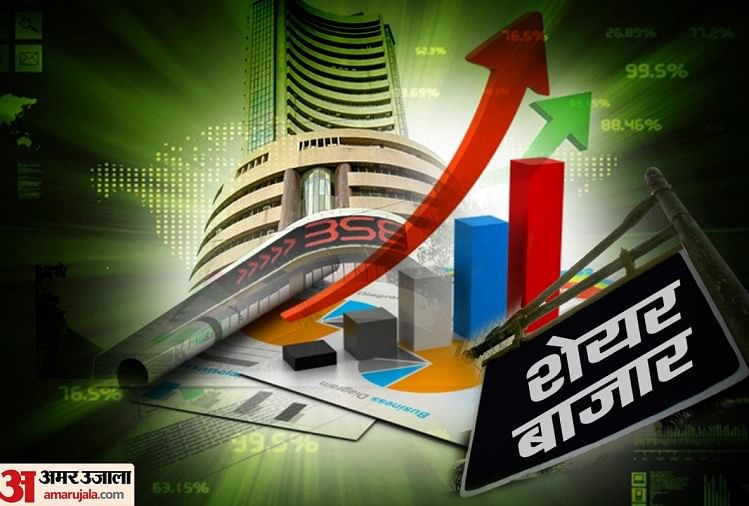 India News
Share market Sensex Nifty today closing Sensex Nifty at record high all Sectors ended high – Sensex Nifty today
On December 3, 2020 by admin
Today, on the last trading day of the week i.e. Friday, the stock market recorded a strong rally. The decisions taken at the meeting of the Reserve Bank of India (RBI) monetary policy committee were announced by Governor Shaktikanta Das, after which the Sensex-Nifty touched new heights. The Bombay Stock Exchange's leading index Sensex gained 1.00 per cent to close at the level of 45079.55, up 446.90 points. At the same time, the National Stock Exchange's Nifty gained 0.95 per cent (124.65 points) to close at the level of 13258.55. Indian stock markets, bonds and currency markets were closed on Monday to commemorate Guru Nanak Jayanti.
Shaktikanta Das made important announcements
Central Bank Governor Shaktikanta Das made the press conference and announced the decisions taken by the Monetary Policy Committee. The RBI has kept the repo rate stable at four per cent. There is also no change in reverse repo rate and bank rate. GDP growth is expected to be -7.5 per cent for the entire financial year. RBI has raised its GDP growth forecast for the next quarter to 0.10 per cent. Inflation based on the consumer price index is expected to be 6.8 per cent in the third quarter and 5.8 per cent in the fourth quarter.
Such was the situation of veteran shares
Talking about the big stocks, today shares of Hindalco, Sun Pharma, UltraTech Cement, ICICI Bank and Adani Ports closed on the green mark. HDFC Life, Reliance, Bajaj Finserv, BPCL and HCL Tech closed at the red mark.
Sectoral index tracking
If we look at the sectoral index, then all the sectors closed on the green mark today. These include banks, IT, private banks, finance services, PSU banks, FMCG, pharma, media, realty, auto and metal.
The stock market recorded a weekly gain last week. The Bombay Stock Exchange's leading index Sensex gained 267.47 points, or 0.61 percent, to 44,149.72 points, and the National Stock Exchange's Nifty jumped 109.90 points, or 0.85 percent, to 12,968.95 points. It is known that the index has recovered the entire loss in the year 2020. It closed at 41,306.02 on January 1, 2020. However according to analysts, further market volatility will continue. Hence investors should be cautious.
Market was open on the edge
The Sensex opened up 98.43 points (0.22 per cent) to 44731.08 levels in the early trade amid mixed global cues and the Nifty opened 35.30 points higher at 13169.20 (0.27 per cent).
The market closed on a modest increase on Thursday
The stock market closed at a modest edge on Thursday. The Sensex was up 14.61 points at 44632.65, up 0.03 percent. At the same time, the Nifty closed 0.13 percent up (20.15 points) at 13133.90 level.

www.amarujala.com